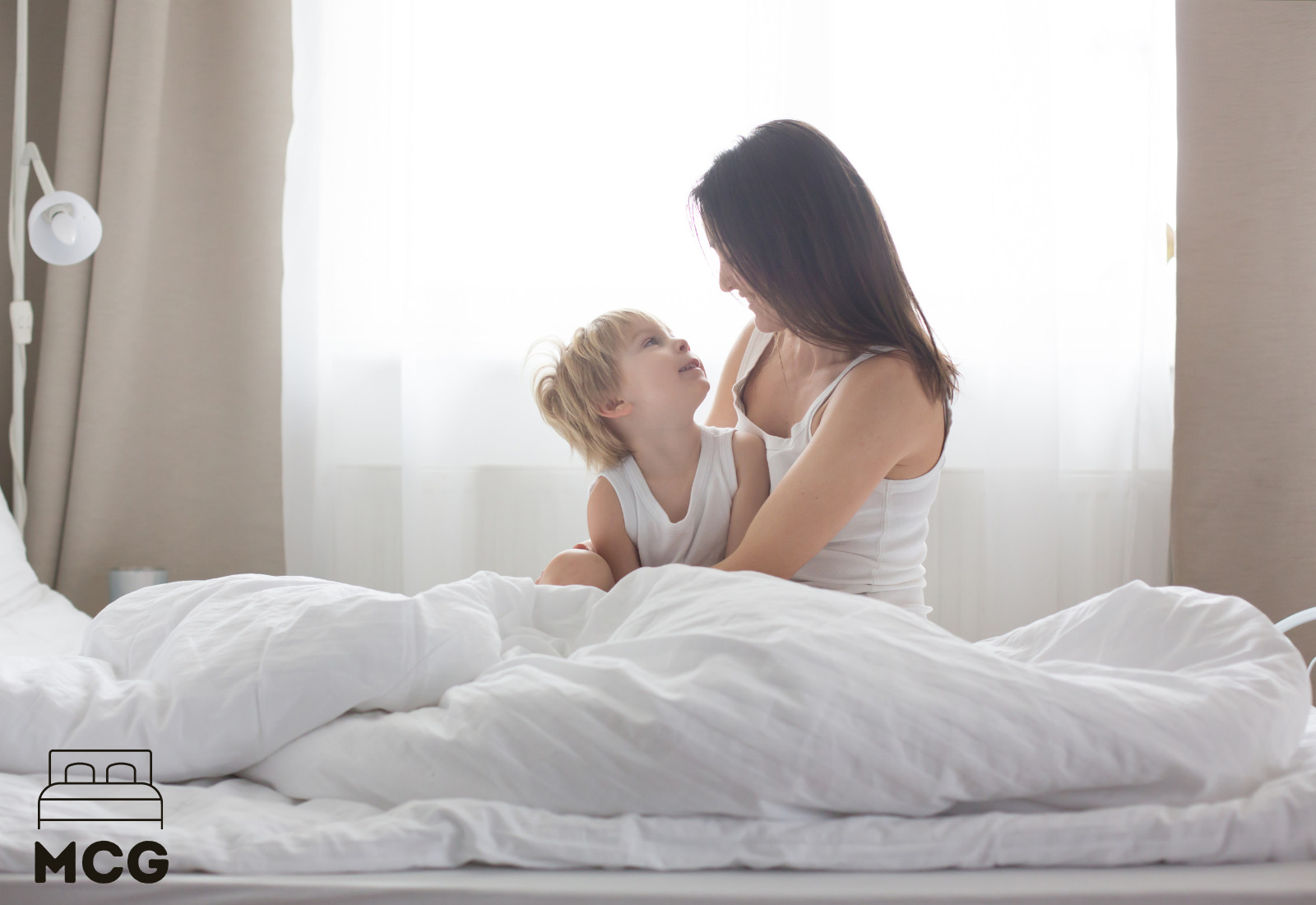 Accidents happen. And at some point in our lives, most of us will have to deal with a urine stain on a mattress. If you're reading this, you probably need some help cleaning your mattress and removing an unpleasant urine stain. You're in the right place. See below for how to get urine stain out of a mattress.
---
HOW DO YOU GET PEE OUT OF A MATTRESS?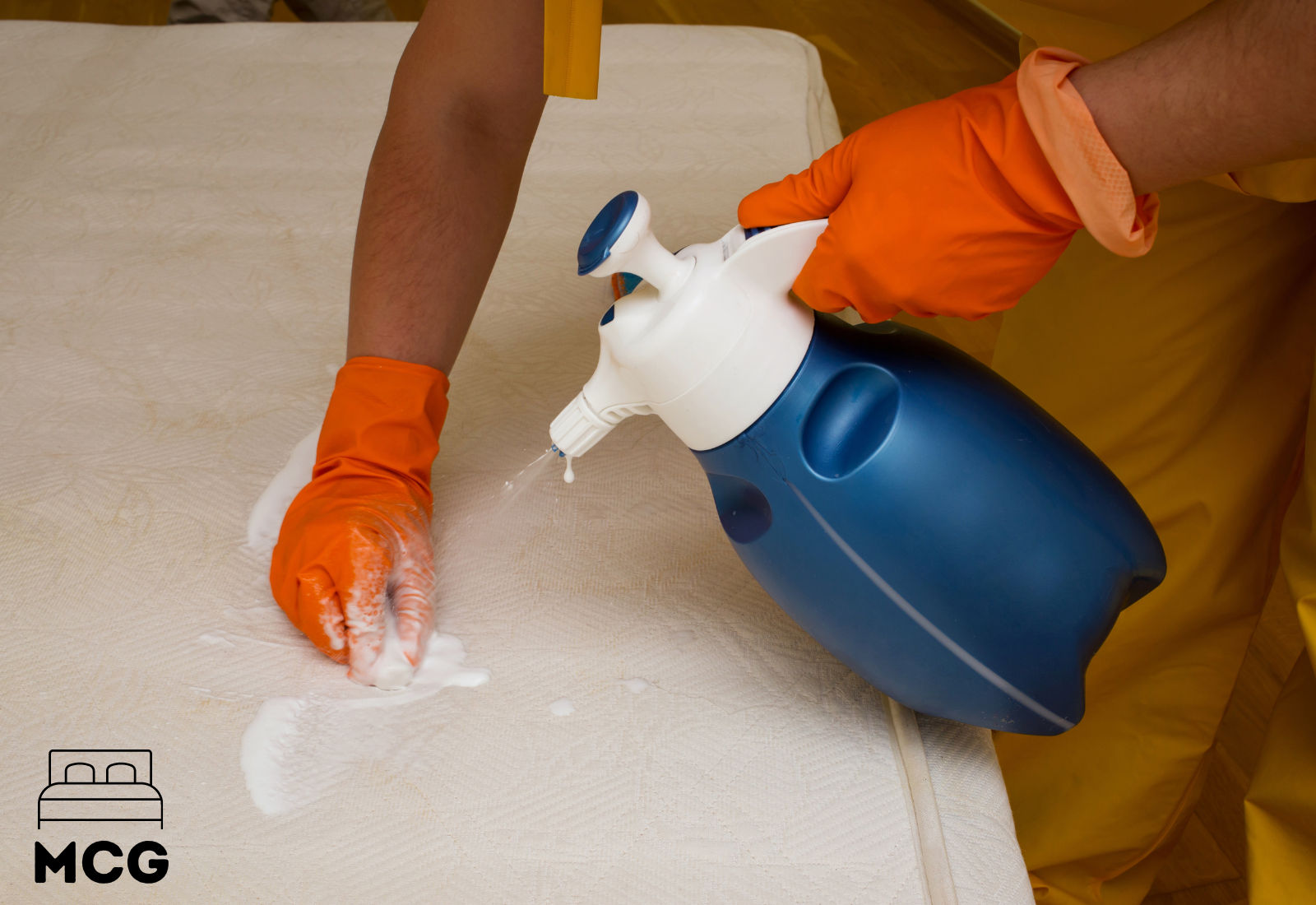 • How To Clean Dried Urine Stain
---
HOW TO CLEAN WET URINE FROM A MATTRESS
If you manage to catch the urine while it is still wet you have a much easier job on your hand. Dried in stains are more challenging. Here's a 9-step guide on how do you get pee out of a mattress while still wet.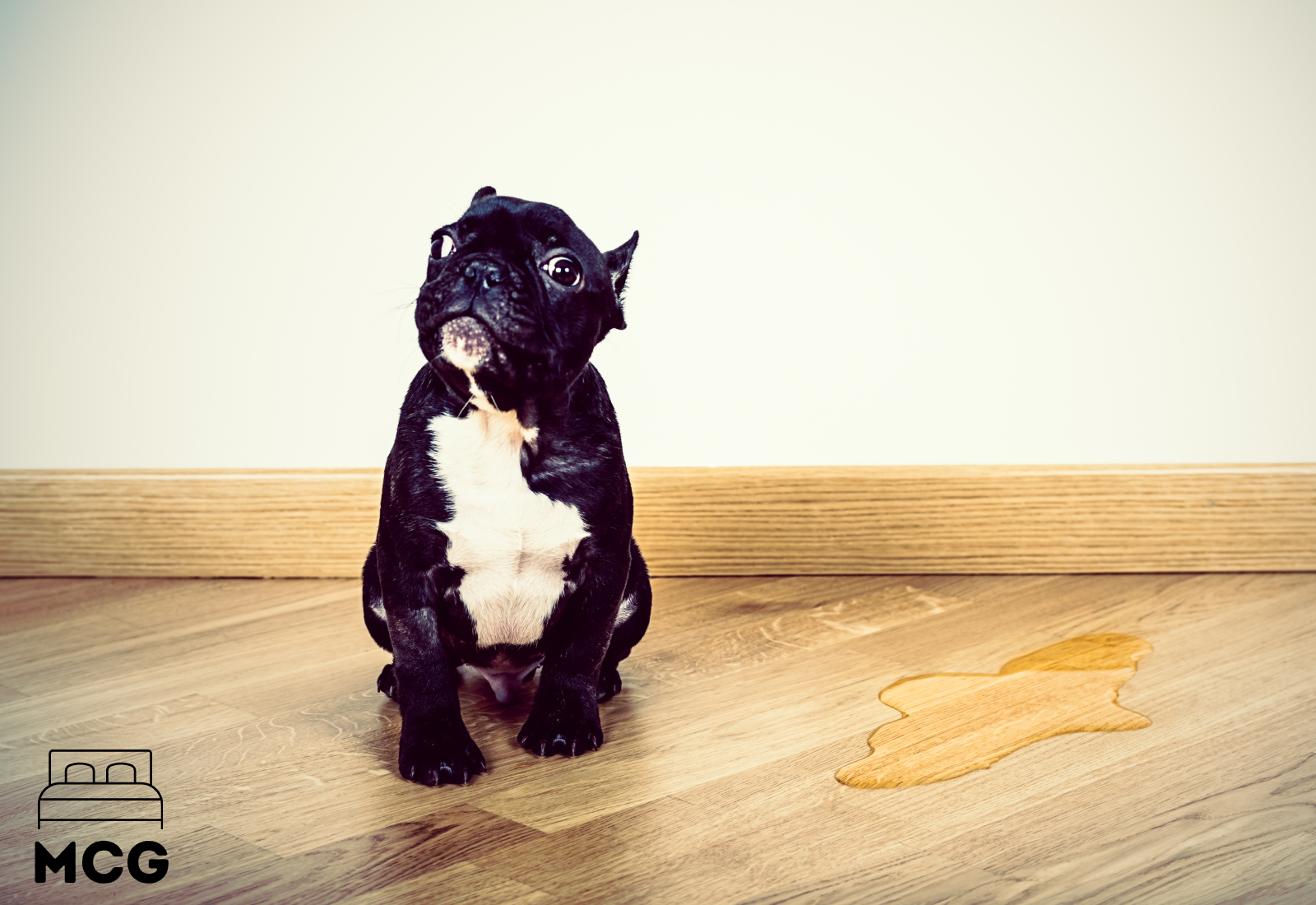 1: QUICKLY REMOVE ALL BEDDING
The first thing you need to do is act fast. If you are lucky enough to notice the urine in the mattress while it is still wet, it will make your job a whole lot easier.
Begin by stripping the bed. Remove all sheets, blankets, and comforters from the mattress and wash them separately. Once you have the bare mattress exposed you can begin the urine cleaning routine in earnest.
2: GATHER YOUR CLEANING SUPPLIES
Next, you need to gather your cleaning supplies. You should have most of what you need in your kitchen cupboard. Cleaning urine from a mattress requires some regular household cleaning materials. With a bit of luck, you won't have to make a trip to your local store. Here's what you'll need, see below.
• Several Clean Towels
• Cold Water
• White Vinegar
• Regular Spray Bottle
• Baking Soda
• Vacuum Cleaner
3: BLOT THE AFFECTED AREA
Begin by blotting away any urine in the affected area. Take one of your clean towels. You can use a paper or regular towel. Firmly blot the affected area to absorb excess urine.
Do not rub as this will spread the liquid over a greater area and make it more difficult to clean up. Soak up as much urine as possible without scrubbing the area.
4: MAKE UP A VINEGAR CLEANING SOLUTION
Next, it's time to prepare a vinegar cleaning solution. You'll need to mix white vinegar with cold water and add it to your spray bottle. The ratio of vinegar to water will vary depending on how bad the urine stain and smell are.
For most jobs, we recommend mixing equal parts cold water and vinegar. For example, half a cup of cold water and half a cup of white vinegar works well in most scenarios.
If the urine smell is really bad, increase the amount of vinegar. You can use pure vinegar without diluting it in water if you are faced with a really nasty stain. Either way, prepare the cleaning solution and add it to your spray bottle.
5: APPLY THE VINEGAR SOLUTION
Spray the vinegar cleaning solution on the affected area using the spray bottle. Don't be afraid to apply plenty of solution. You want it to really get in there and neutralize the effects and smell of the urine.
Make sure you use a spray bottle to apply the liquid. If you simply pour the mixture on the chances are you will over-saturate the area.
6: ALLOW THE SOLUTION TO SOAK IN
Now, allow time for the vinegar solution to soak in and get to work on the mattress and tackling the urine. For best results, you should leave the solution to do its thing for 15 minutes. This maximizes your chances of removing that nasty urine smell.
7: BLOT WITH A CLEAN DRY TOWEL
Once the 15 minutes have elapsed take another clean dry towel and blot away as much of the cleaning solution as you can. Use a firm dabbing motion to mop up the liquid. Do not rub or scrub as this will simply spread the solution out over a wider area.
8: COVER WITH BAKING SODA
Now it's time to add the baking soda. Cover the affected area of the mattress with a generous layer of baking soda. This will absorb any lingering excess liquids and help neutralize the bad smell.
You'll need to leave the baking soda in place for a minimum of 8 hours. For most people, this will mean leaving it in place overnight.
Don't worry if you have to sleep on the mattress. Just place a clean dry towel over the soda and then cover it with a regular bed sheet. You can pick up where you left off in the morning.
9: REMOVE BAKING SODA
Now it's time to remove the baking soda. The best way to do this is to use a vacuum cleaner. Most come with a hose attachment that works well for this job.
Carefully run the vacuum over the soda until it has been removed. This may take several sweeps. If the soda is wet or formed a paste you can remove it using a paper towel.
And that's it. You've just completed the how to get urine stain out of a mattress guide. Nice work! If you weren't lucky enough to get to the urine stain while it was fresh – check out our guide to cleaning a dried urine stain below.
---
HOW TO GET URINE OUT OF A MATTRESS WHEN DRY
Cleaning a dried-in urine mattress stain is more difficult. This means you are going to have to reach for a more heavy-duty cleaning solution. White vinegar is just not going to cut it.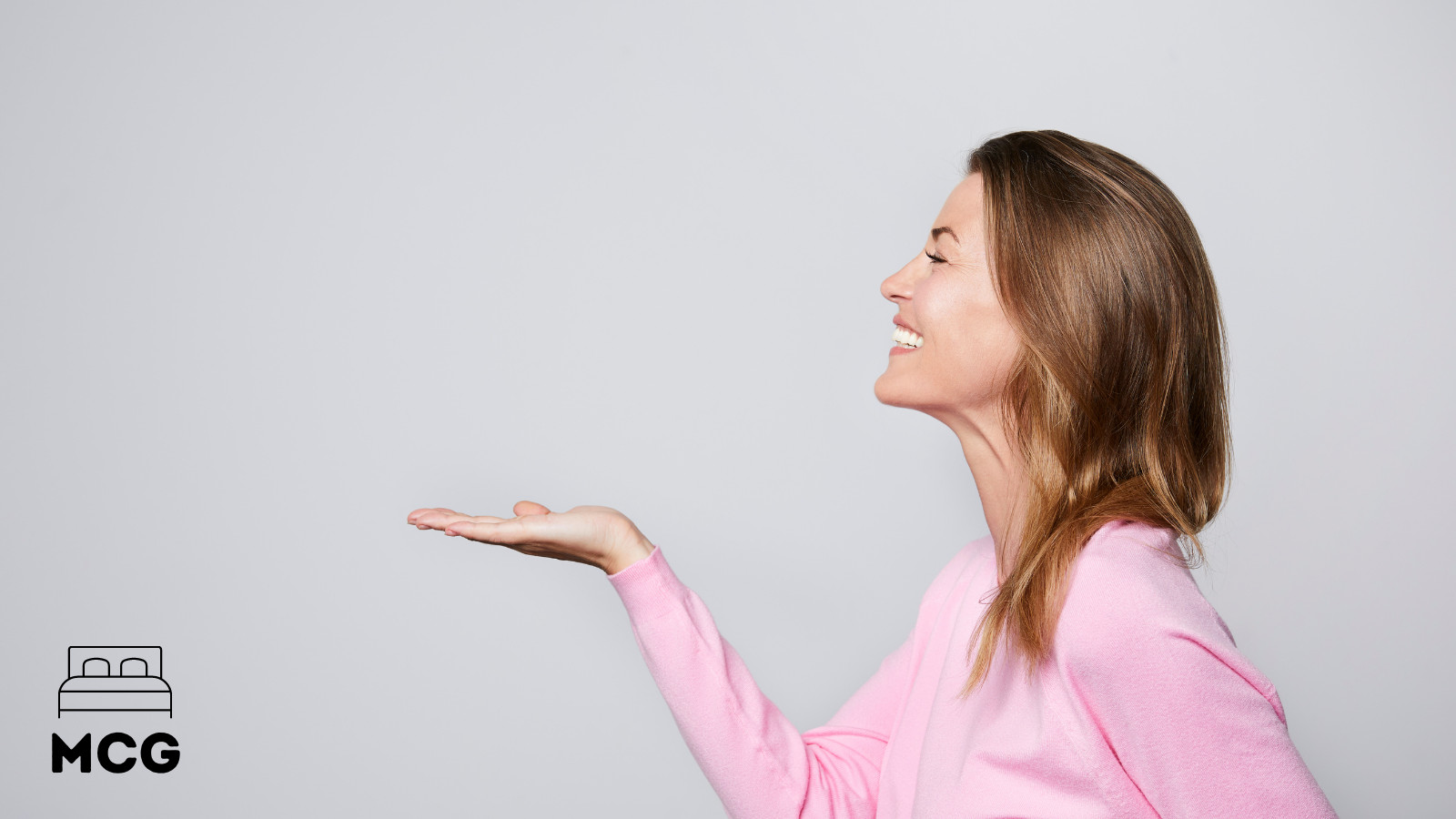 Essentially you have two choices – hydrogen peroxide or borax. Hydrogen peroxide is a heavy-duty household cleaning solution. It's great for shifting stubborn stains and killing microbes.
Borax is a type of salt and is commonly available in household goods stores. Here's how to get a dry urine stain out of a mattress using either borax or hydrogen peroxide.
REMOVE URINE STAIN USING HYDROGEN PEROXIDE
Here's how to remove a dry urine stain from a mattress using hydrogen peroxide. Caution should be practiced when handling hydrogen peroxide. Read and follow the manufacturer's safety instructions.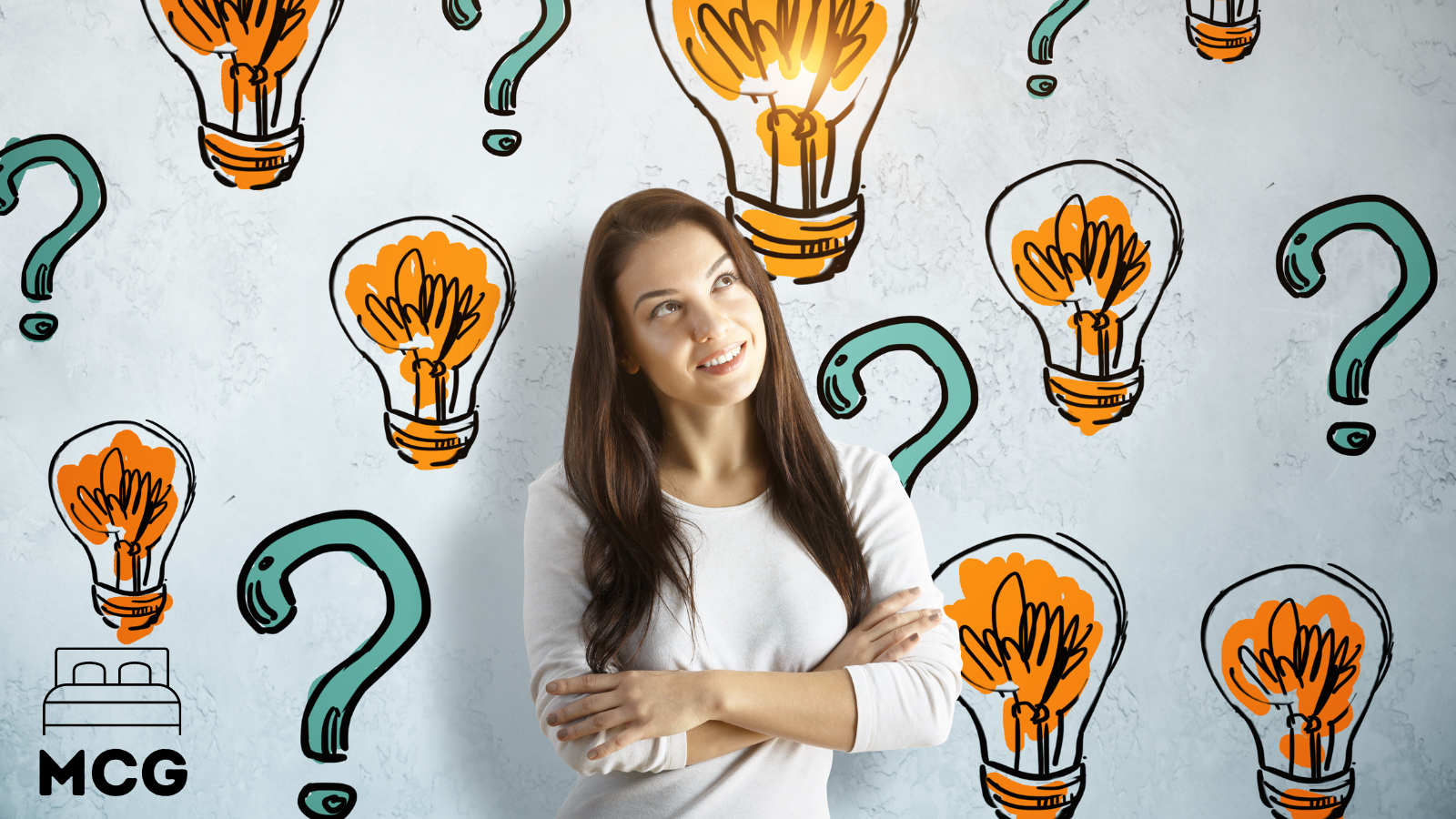 The chemical can bleach and damage materials so avoid accidental spills as best you can. Many Memory Foam and Latex Mattresses cannot be cleaned using hydrogen peroxide – check manufacturer's guidelines.  Here's what you'll need, see below.
• Hydrogen Peroxide
• Baking Soda
• Dishwashing Liquid
• Spray Bottle
1: PREPARE HYDROGEN PEROXIDE SOLUTION
Begin by preparing your hydrogen peroxide solution. Add two parts water to one part hydrogen peroxide in your spray bottle. Then add 3 tablespoons of baking soda and 3-4 drops of dishwashing liquid. Gently swirl the mixture and avoid shaking the bottle.
2: APPLY THE SOLUTION
Apply a generous amount of the cleaning solution to the dry urine stain using the spray bottle. Give the affected area of the mattress a good soaking. Ensure you soak the complete stain without spraying unaffected areas of the mattress.
3: ALLOW TO AIR DRY
Allow the cleaning mixture to air dry. This will take several hours. You will notice the baking soda begins to form a crust on the surface of the mattress.
As the solution dries the hydrogen peroxide will evaporate and the urine will be drawn to the surface and absorbed by the baking soda. This process removes the urine stain and smell.
4: VACUUM
Finally, remove the baking soda using a vacuum. If the baking soda is too wet to vacuum – remove it using a dry paper towel. Hey presto – you've just removed a dried-in urine stain from your mattress.
---
RELATED
• How to Clean a Latex Mattress
• Removing Blood From a Mattress
• How to Dispose of a Mattress
---
REMOVE URINE STAIN USING BORAX
Borax is a white powder material that has been used in household cleaning for decades. It is a type of salt and is toxic, so handle with care. Avoid inhalation and direct contact with the skin.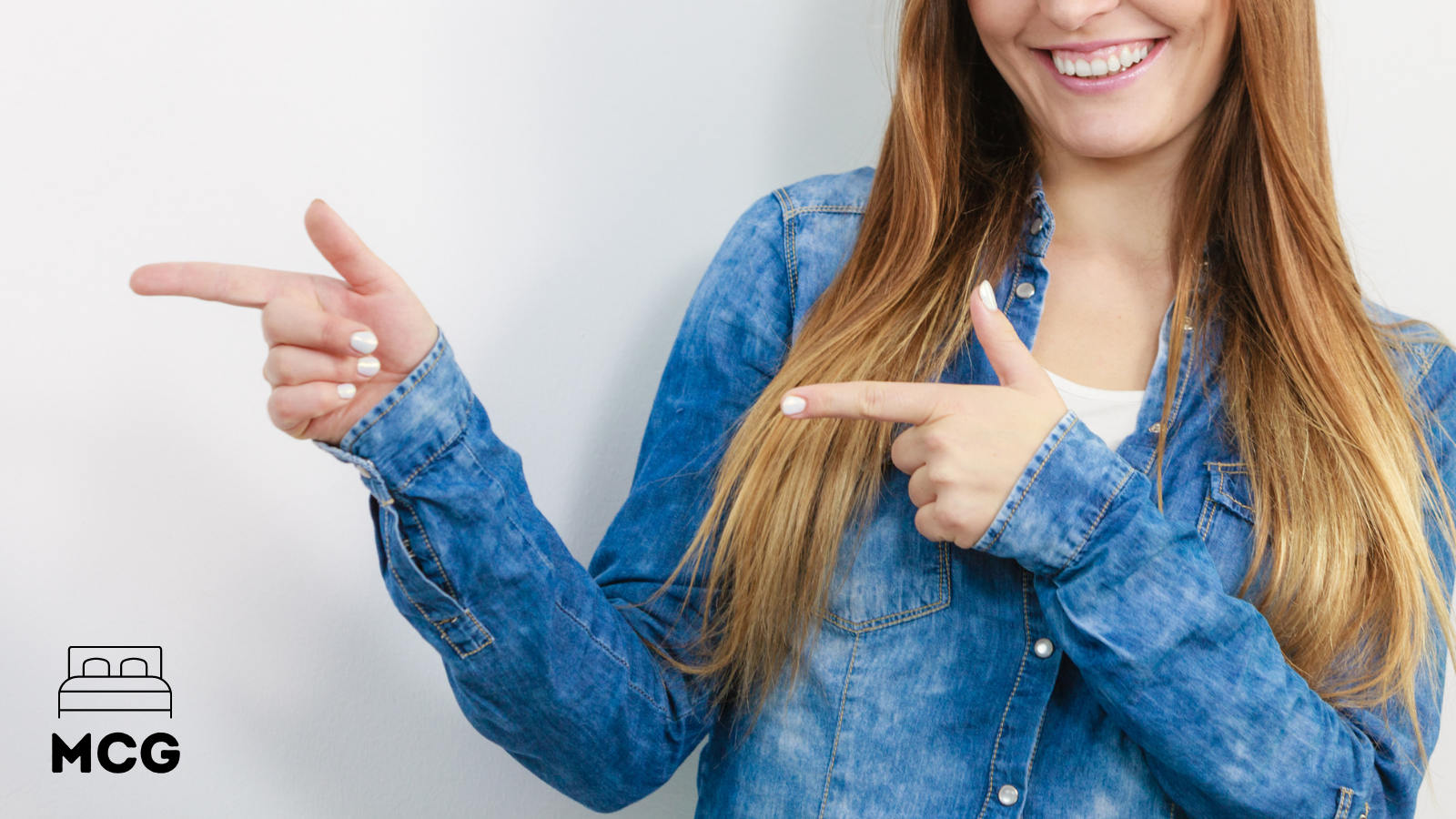 Our advice is to wear gloves, a suitable mask, and eye protection when handling borax. You can pick it up at all good household stores. Here's what you need to remove a dry urine stain from a mattress using borax.
• Borax
• Cold Water
• Spray Bottle
• Dry Towel
• Paper Towel
• Vacuum Cleaner
1: MOISTEN THE AFFECTED AREA
First up you need to moisten the area of the urine stain using cold water. Using a clean towel dab plenty of water onto the stained area of your mattress. Do not rub as this will spread the stain outwards.
2: APPLY THE BORAX
Liberally sprinkle borax powder over the stained mattress area. Then, using a dry paper towel work the borax powder into a paste. Gently rub it so it begins to absorb the urine and water solution.
3: ALLOW THE PASTE TO AIR DRY
Allow the borax paste to air dry. Depending on how much water you applied this could take anywhere between 2-6 hours. During this time the borax paste will absorb the moisture and draw the urine stain out of the mattress.
4: REMOVE PASTE WITH A VACUUM
Once the borax has completely dried, remove it using a vacuum cleaner. Be careful not to inhale any of the powder. Continue to vacuum until all the powder has been removed. And, your urine mattress stain will be a thing of the past.
---
HOW TO REMOVE A URINE SMELL FROM A MATTRESS
Some mattress stains come with a particularly bad urine smell that can be difficult to shift. Even if you've followed the steps above and removed the urine stain – you may still be left with an unpleasant smell. How do you remove a urine smell from a mattress?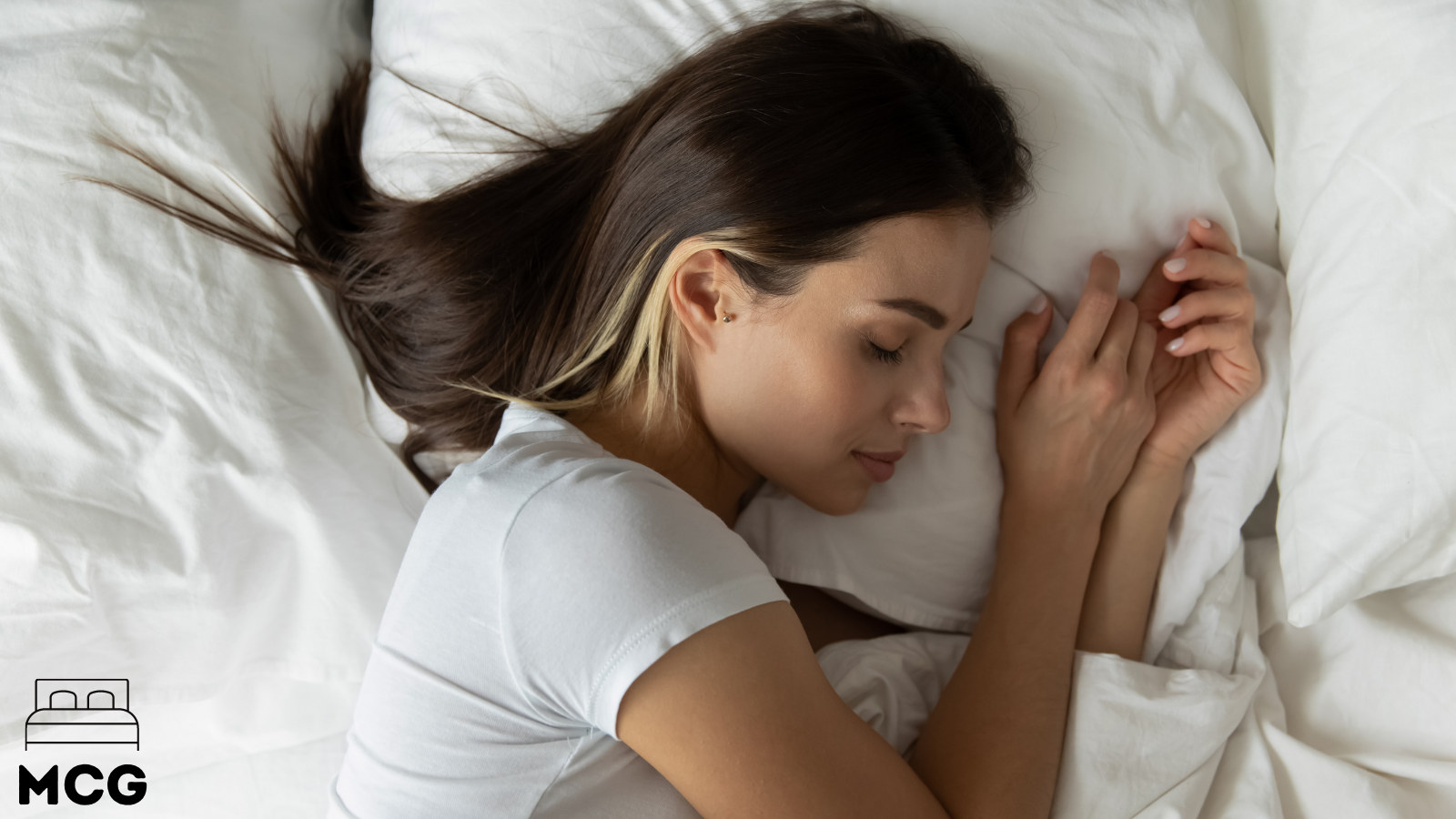 If you're having difficulty ridding your mattress of that unwelcome odor – don't worry. Help is at hand. Below we will take you through three easy methods for restoring mattress freshness and removing that stubborn urine odor.
THE BAKING SODA METHOD
Baking soda is great for removing odor. If your mattress has a lingering bad smell – reach for the baking soda. Identify the area that harbors the urine smell and apply a generous thick layer of soda.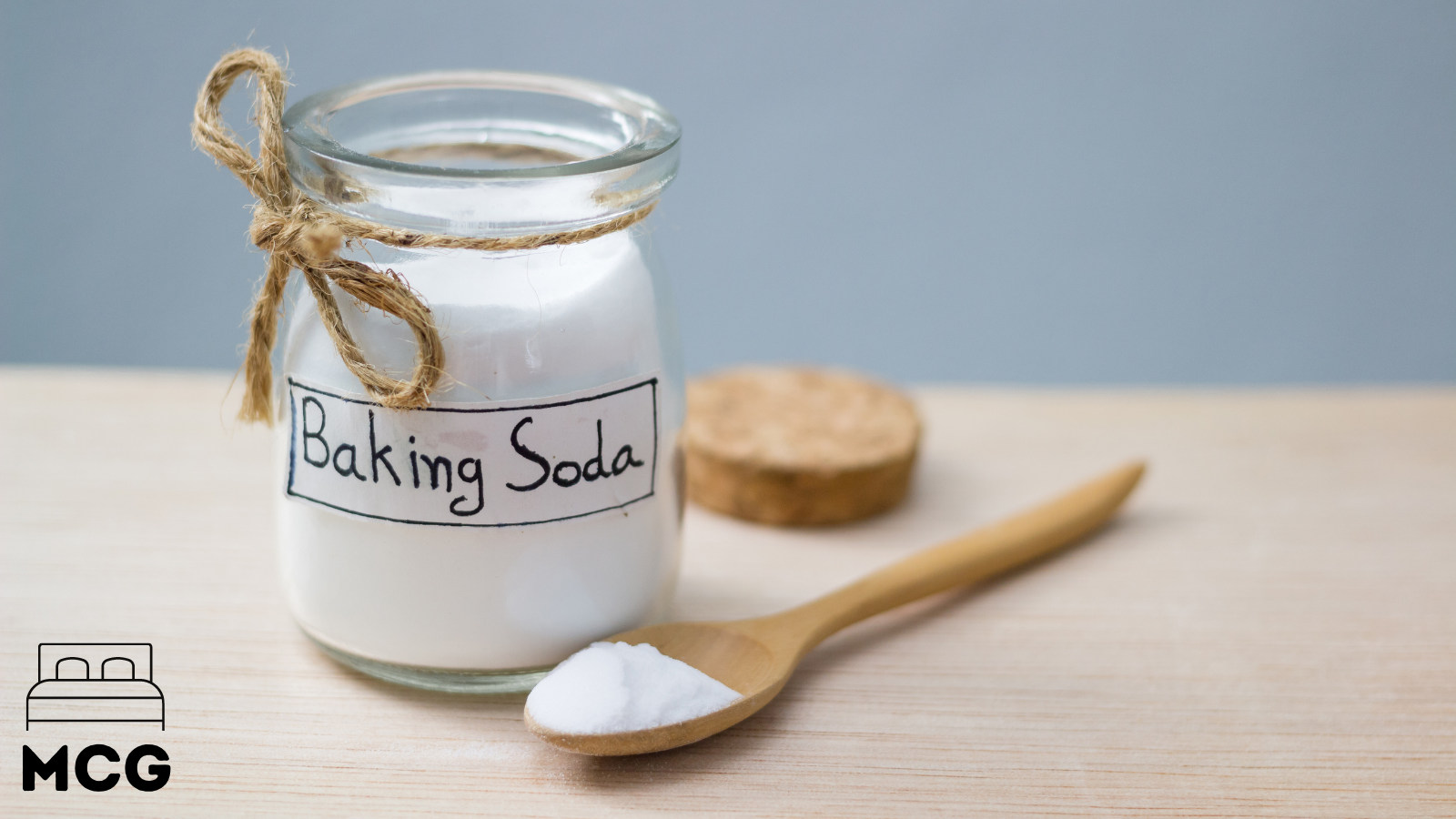 Allow the powder to rest in place for at least six hours. Then remove using a vacuum cleaner. The alkaline quality of baking soda works wonders in neutralizing acidic urine. Your mattress will be smelling like new in no time.
THE VINEGAR SOLUTION METHOD
This method uses the same vinegar solution you prepared earlier to clean your mattress. Mix equal parts cold water and white vinegar in a spray bottle and apply to the affected mattress area.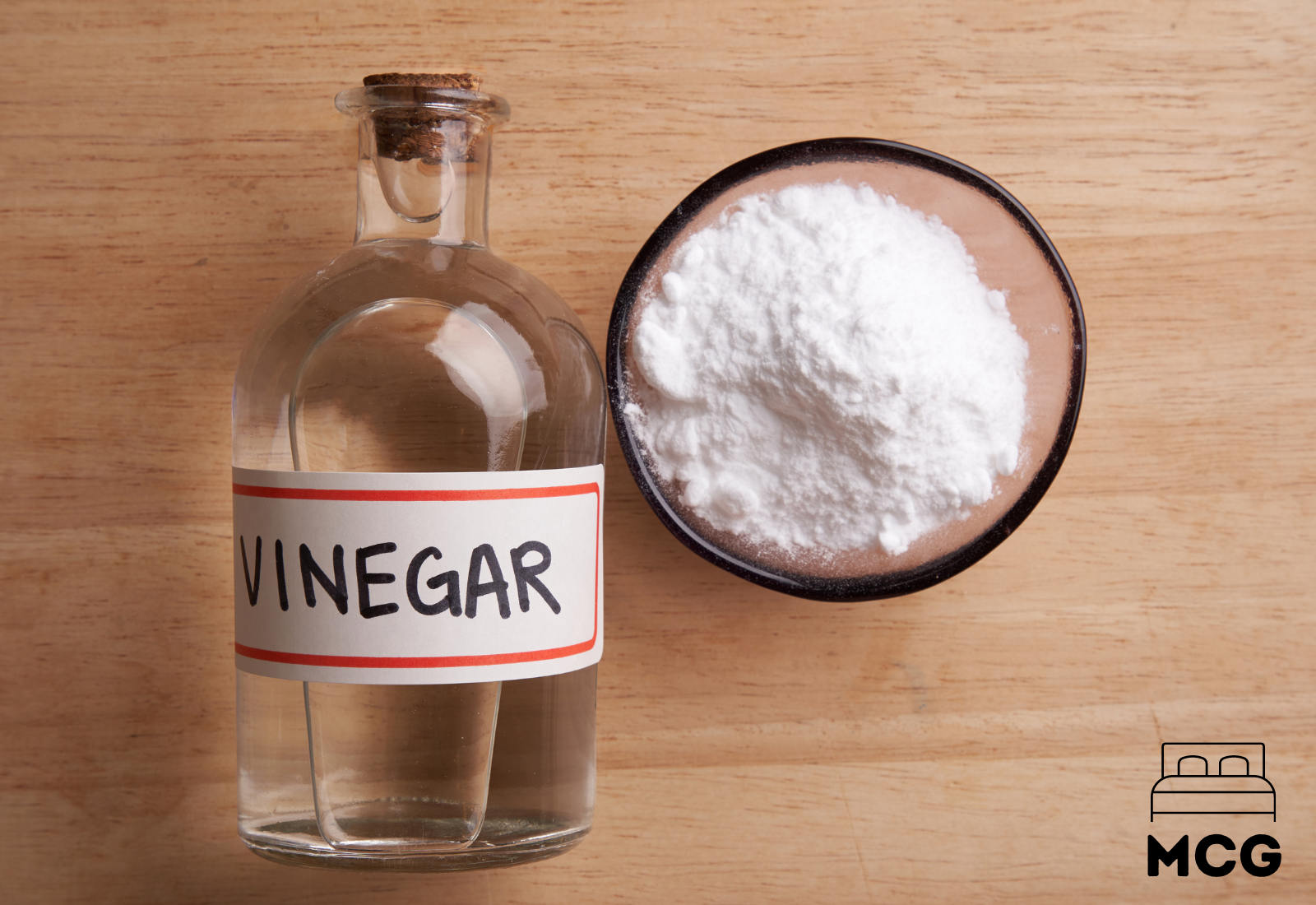 Then, allow to air dry. The drying process takes several hours. You can add baking soda to complete the drying and make sure all moisture has been absorbed. Remove the baking soda using a vacuum cleaner.
---
HOW TO PREVENT URINE MATTRESS STAIN – USE A MATTRESS PROTECTOR
The best way to prevent urine from entering and staining your mattress is to use a mattress protector.  A mattress protector is a layer that sits directly on top of your mattress and shields it from spills and accidents.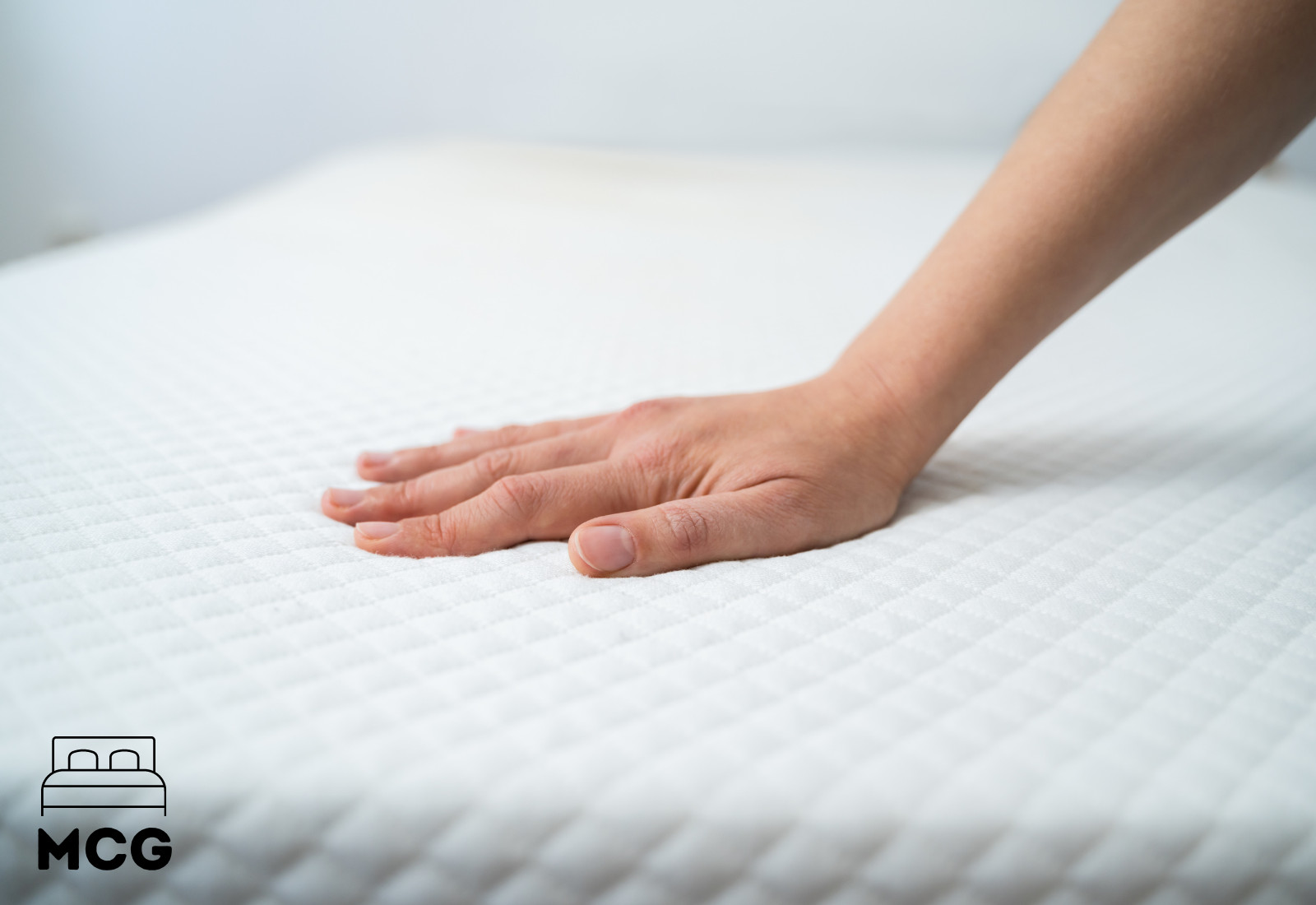 They are inexpensive and highly effective at preventing liquids from reaching the surface of a mattress. If you want to avoid having to clean urine from a mattress in the future – you should invest in a mattress protector today.
---
READ NEXT
• How Thick Should a Memory Foam Mattress Be?
• RV Mattress Moisture – Causes & Prevention
---
FAQ – HOW TO GET PEE OUT OF A MATTRESS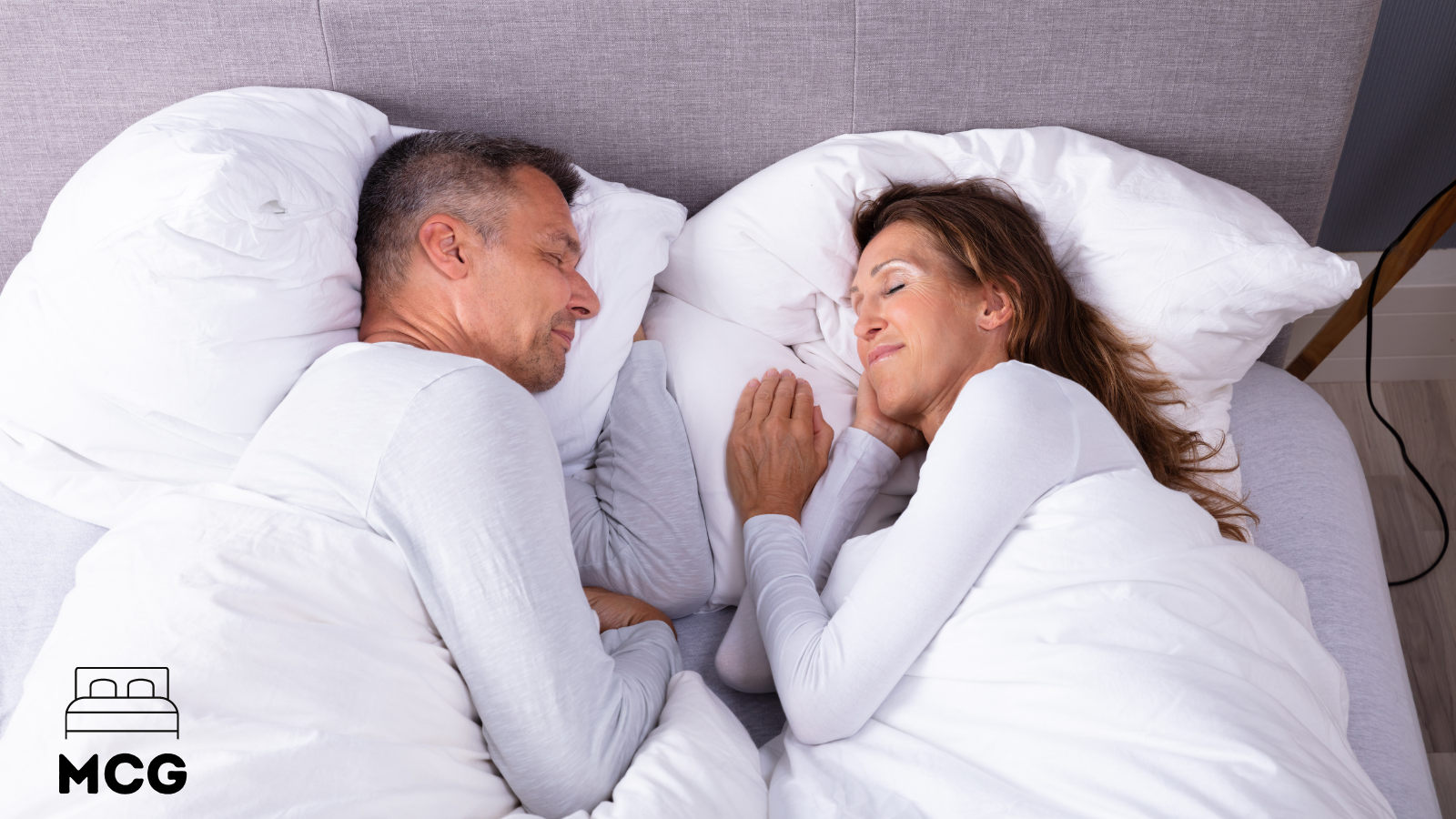 How Do You Get Urine Smell Out of a Mattress?
The best way to get a smell of urine out of a mattress is to clean it with a white vinegar solution or apply baking soda and cold water to the affected area.
How Long Does It Take For Urine to Dry in a Mattress?
A small mattress urine stain will dry in 2 hours. And, a large urine stain will take approximately six hours to dry.
Can You Use Baking Soda to Clean Pee on a Mattress?
Yes, you can use baking soda to clean pee on a mattress. If the pee is still wet, sprinkle baking soda on the area and work into a paste using a paper towel. Then allow to completely dry before removing the baking soda.
---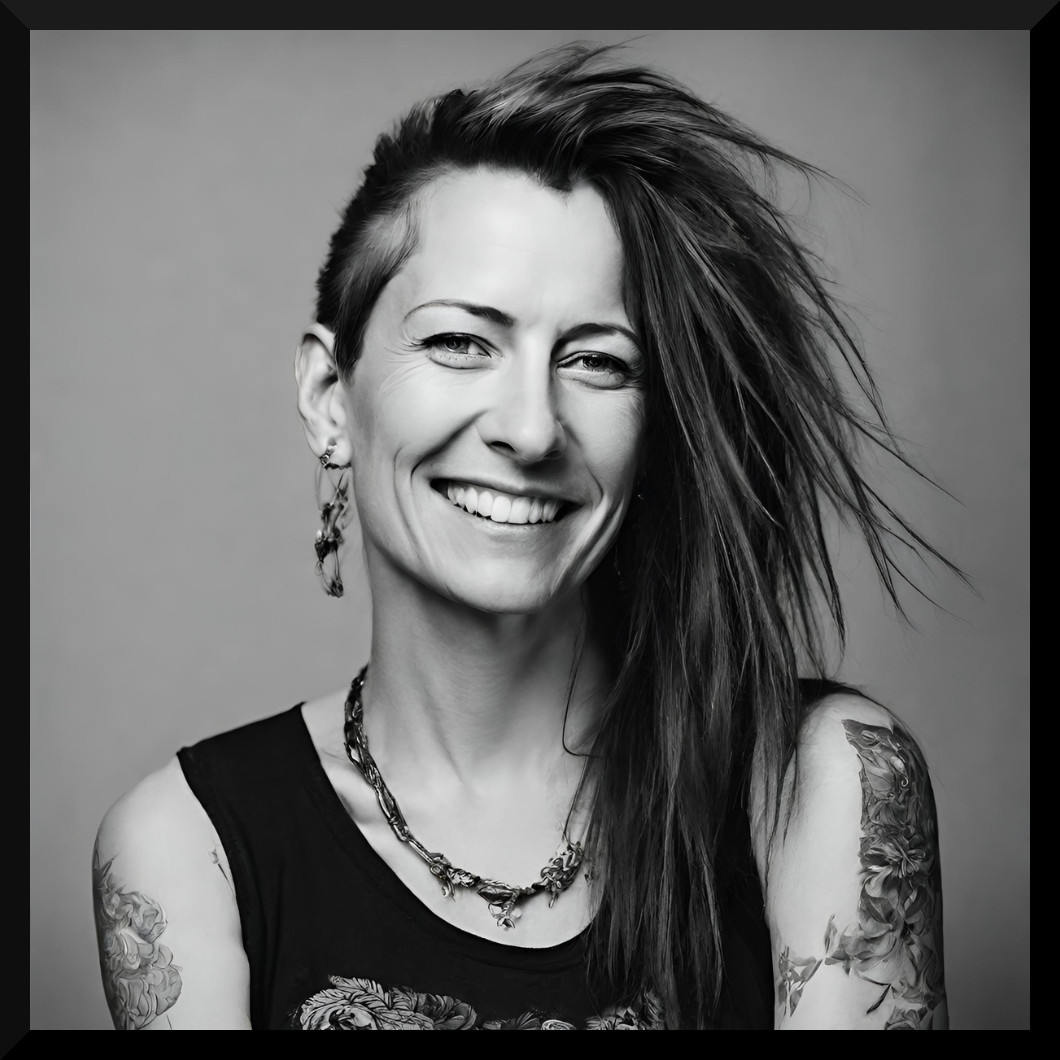 Mattress Expert
Sarah joined the MCG team in the summer of 2021. She is our in-house foam mattress expert. Whether it's memory foam, latex foam, or straightforward polyfoam – she has you covered. Sarah has a particular passion for the unique body contouring effects and soft cradling support of latex and memory foam mattresses.
She has over 15 years of experience in the bedding, furniture, and textile industries. Sarah is a native of Arizona where she graduated from Northern Arizona University in the mid-noughties. When she's not in the office she likes to tend to her apple tree orchard in Flagstaff where she lives with her husband and two daughters.