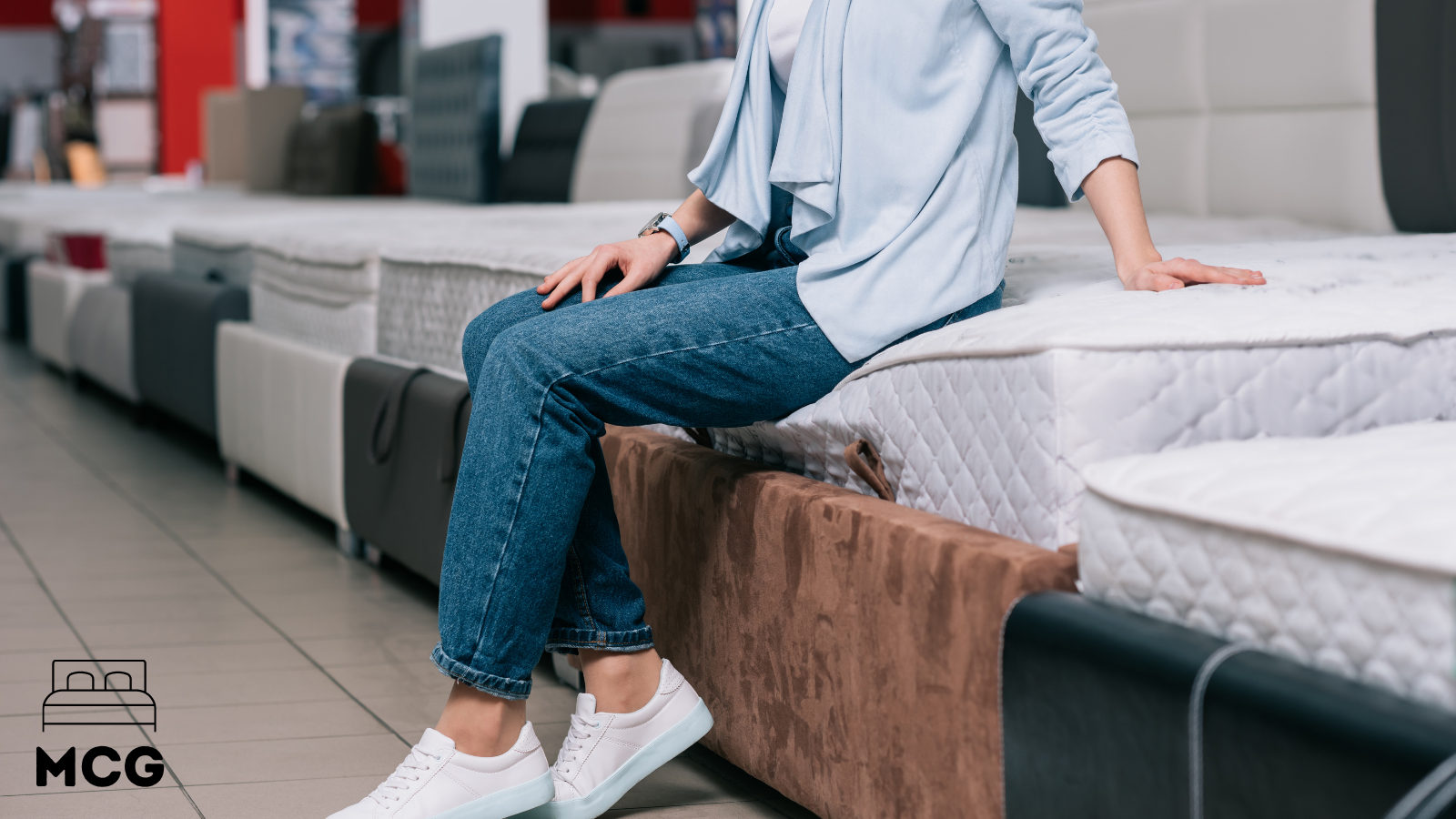 A memory foam mattress should be between 10" to 12" inches thick. This is the best memory foam thickness for most people. A memory foam mattress between 10" and 12" inches delivers optimal comfort, cushioning, and support.
Lightweight people will benefit from a thinner memory foam mattress as it allows their body weight to press into the material. And, plus-size individuals that require additional support should aim for a thicker mattress.
Other factors to consider when assessing memory foam mattress thickness are sleeping position, underlying medical conditions, considerations for couples, and mattress profile preference. Foam properties such as density, layers, and firmness also play a role.
---
MEMORY FOAM MATTRESS THICKNESS
Almost all memory foam mattresses on the market fall within the range of 8" to 14" inches. Anything below 8" inches is too thin. And, anything above 14" inches is too thick. If you're shopping on a budget you'll notice that thinner mattresses are cheaper and thicker more expensive.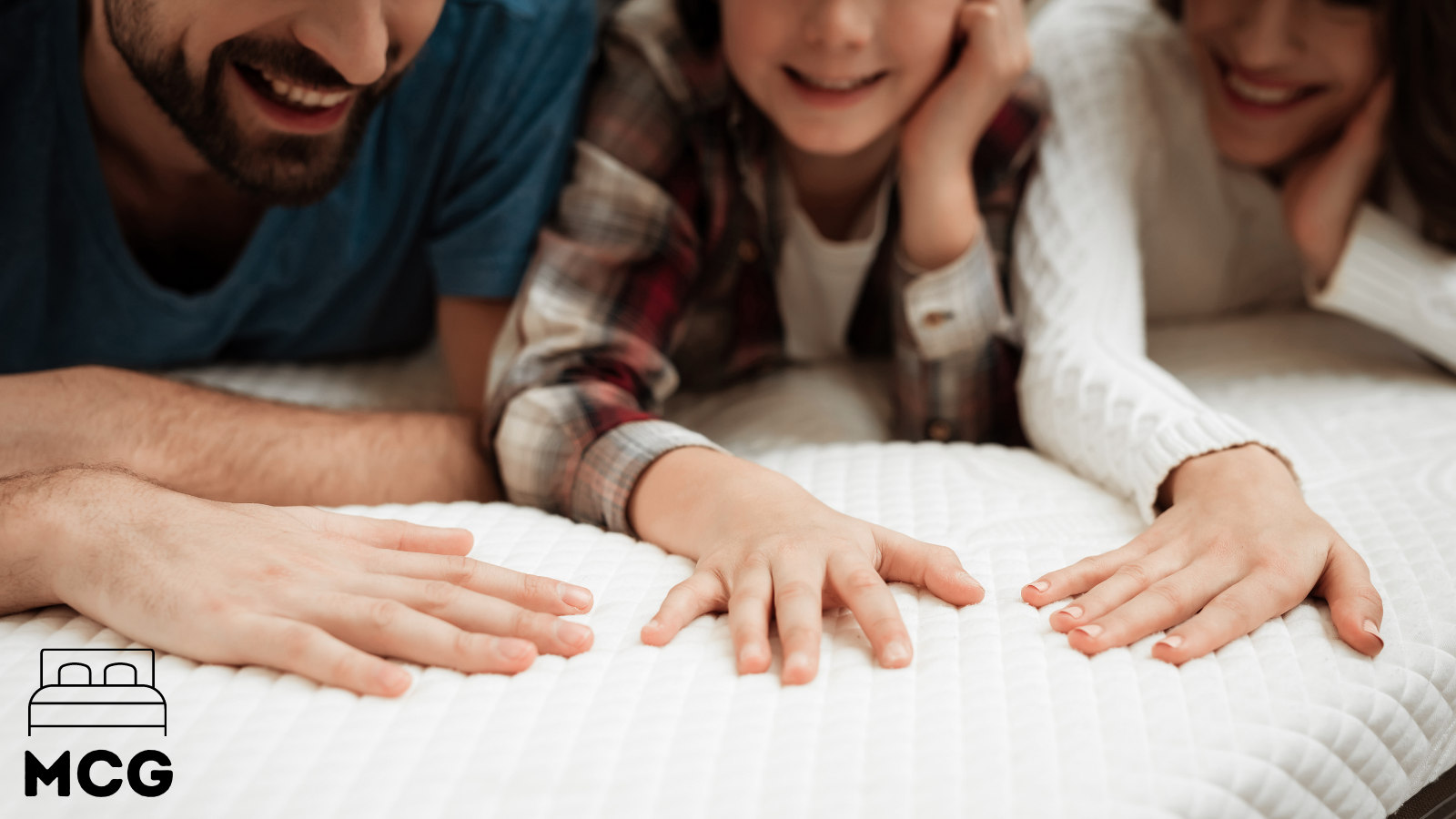 However, there is a range of factors you should consider when choosing the best memory foam thickness for your needs. Although 10" to 12" inches is the best thickness for most people – you should consider the points below before you make your decision.
BODY SIZE
Body size and weight play a key role in determining how thick a memory foam mattress should be. Light weight people will feel more comfortable on a thin mattress. While heavy people will need a thicker mattress.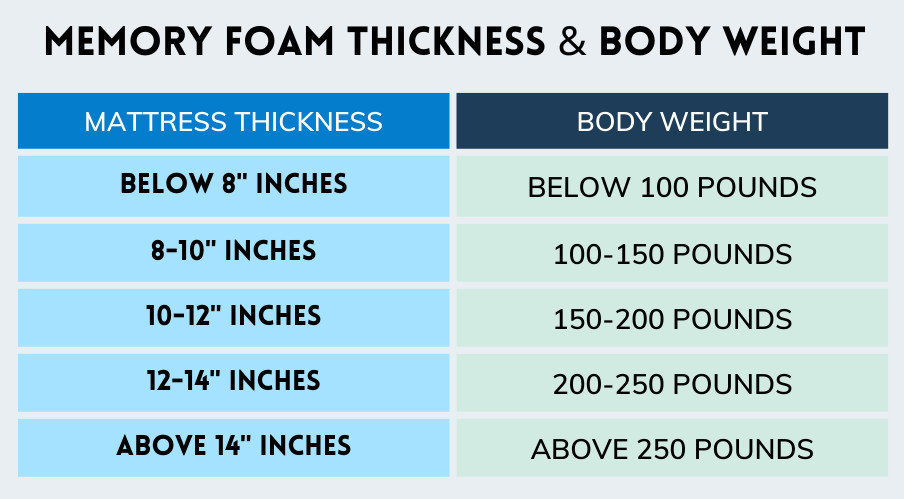 LIGHTWEIGHT INDIVIDUALS
It all boils down to how your body presses down into the foam. If you have a light body weight, in the region of 100 pounds, then you will fare best on a thin mattress. For this body type aim for a memory foam mattress of 8" inches.
HEAVY INDIVIDUALS
On the other side of the scale, a heavy person needs added thickness to provide additional support and cushioning. Individuals weighing more than 250 pounds should aim for a mattress with a thickness of 14" inches or greater.
---
SLEEPING POSITION
Sleeping position plays an important role in determining the best thickness for a memory foam mattress. Different sleeping positions require different levels of firmness and support. And, mattress thickness plays a key role in delivering the ideal level of cushioning.

SIDE SLEEPERS
Side sleepers need a thicker memory foam mattress that has a little more 'give' in it. Extra cushioning and depth are needed to relieve the pressure on the knees, hips, and shoulders in this sleeping position. We recommend a memory foam mattress with a thickness of between 10-14" inches and a medium-soft feel.
BACK SLEEPERS
Back sleepers need a mattress with more firm support and less soft cushioning. This type of mattress provides additional support to the lumbar area, prevents it from sinking into the foam, and promotes healthy spinal alignment. Mattresses with a thickness of 10-12" inches and a medium firmness work best.
STOMACH SLEEPERS
Stomach sleepers need a firm and thin memory foam mattress. This sleeping position requires a mattress with the firmest feel. A 10-12" memory foam thickness with a high-density, firm-feeling foam is best.
---
CONSIDERATIONS FOR COUPLES
Two people way more than one. And, when two people share a bed, the mattress is subject to greater wear and tear. This can lead to a mattress losing its supportive qualities more rapidly and can sauce sagging.  If you are sharing a mattress with a partner you should consider getting a mattress that offers more support and durability.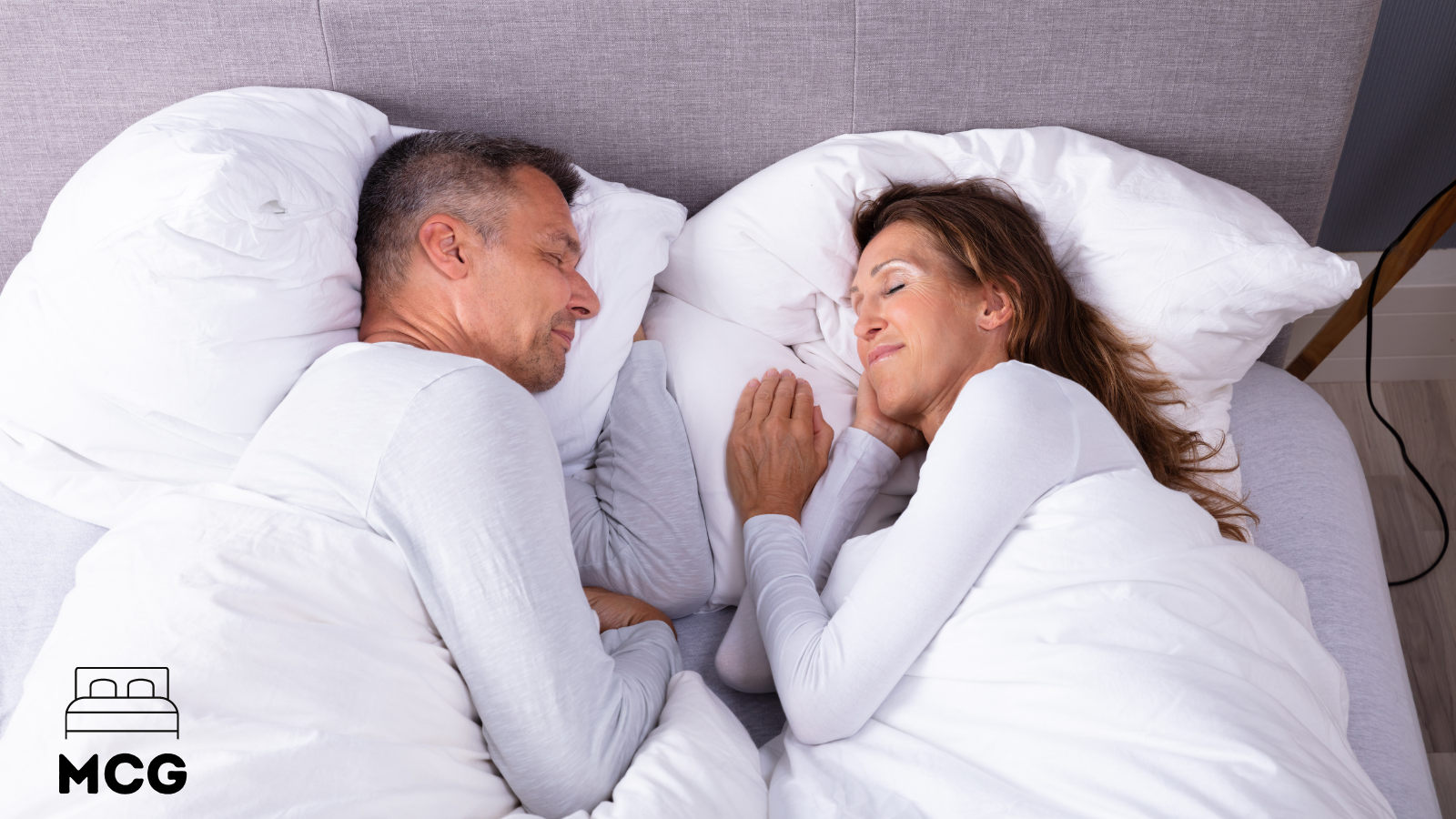 How thick is a memory foam mattress for couples?  You should avoid thin memory foam mattresses and aim for something thicker. A good quality 10-12" inch memory foam will work well for most couples. But, if you want some added depth and long-term support, aim for something thicker.
---
UNDERLYING HEALTH CONDITIONS
If you suffer from any long-term health conditions they will influence the type of mattress you should choose. For example, if you suffer from back pain your doctor will recommend a firm mattress with lots of support. Thin memory foam mattresses with a firm feel work best for back pain by delivering the additional support needed for the lumbar region.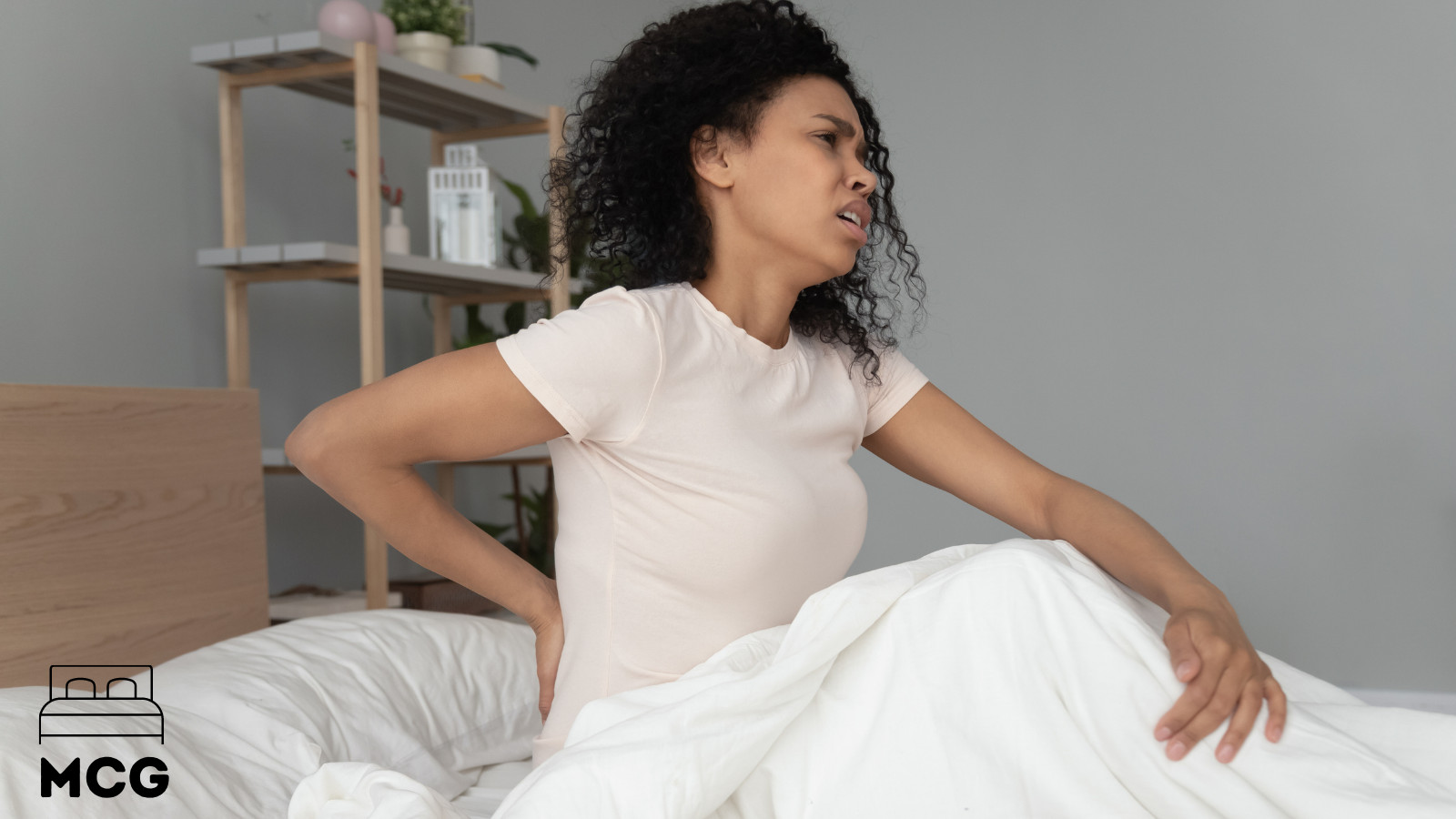 On the other hand, people who suffer from arthritis, joint pain, and fibromyalgia need a soft mattress with plenty of gentle cushioning. These individuals should aim for a thicker memory foam mattress with a soft feel that gently cradles body weight.
---
MATTRESS PRICE
When considering the best memory foam mattress thickness for you – you'll have to factor in price. Especially if you're on a budget. Thicker mattresses are more expensive than thin mattresses. However, this doesn't always represent better quality.
The Best Memory Foam Mattresses are not always the thickest ones. There are many other features to consider, such as pressure relief, cooling effect, material quality, durability, and motion isolation.
---
BED PROFILE
Bed profile refers to the overall height of the bed – measured from the top of the mattress to the floor. If you choose a thick mattress you will have a higher profile. And, choosing a thin mattress will deliver an overall lower profile.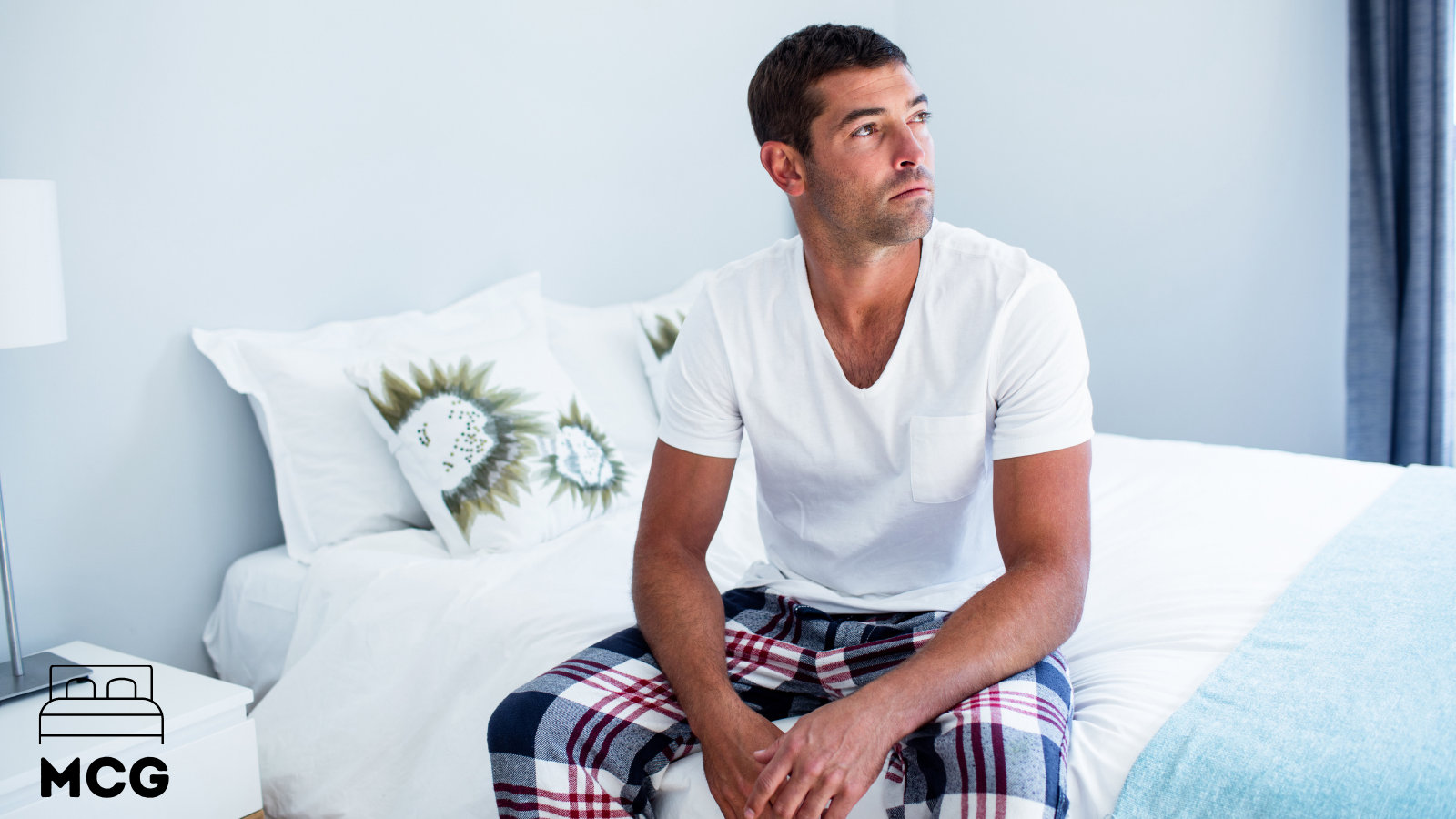 Do you prefer a high or low bed profile? Some people have a preference for a high or low profile and will buy a mattress with a thickness that meets their needs. The recommended profile for most people is 25" inches. This height allows most people to sit on the edge of the bed and rest their feet on the floor.
---
FOAM DENSITY
It's not all about mattress thickness. Foam density plays a critical role in determining the level of support and firmness of a memory foam mattress. Take a moment to consider the density of a mattress before you part with your money.
High-density memory foam delivers more support and a firmer feel. Low-density foam is soft and allows the body to sink in. Heavier individuals should aim for a mattress with higher foam density. And, lighter people for lower density.
Memory foam mattress density is measured in pounds per cubic square foot – also called PCF. Standard medium-density mattresses have a PCF of between 3 and 5. Anything below 3 is a low-density foam mattress and will feel soft and lightweight.
Mattresses with a PCF above 5 are high-density foam mattresses. These have the firmest feel and provide most support. They are best suited for heavy individuals and those that want a memory foam with a firm feel.
---
READ NEXT
• What Is a Dunlop Latex Mattress?
• What Is a Talalay Latex Mattress?
---
NUMBER OF LAYERS
How thick is a memory foam mattress?  The thickness of a memory foam will be influenced by the number and size of the layers within it. Most mattresses are constructed using 2 or 3 layers. A two-layer mattress contains a top comfort layer and a sturdier base layer. Some mattresses have an additional transitional layer that sits between the two.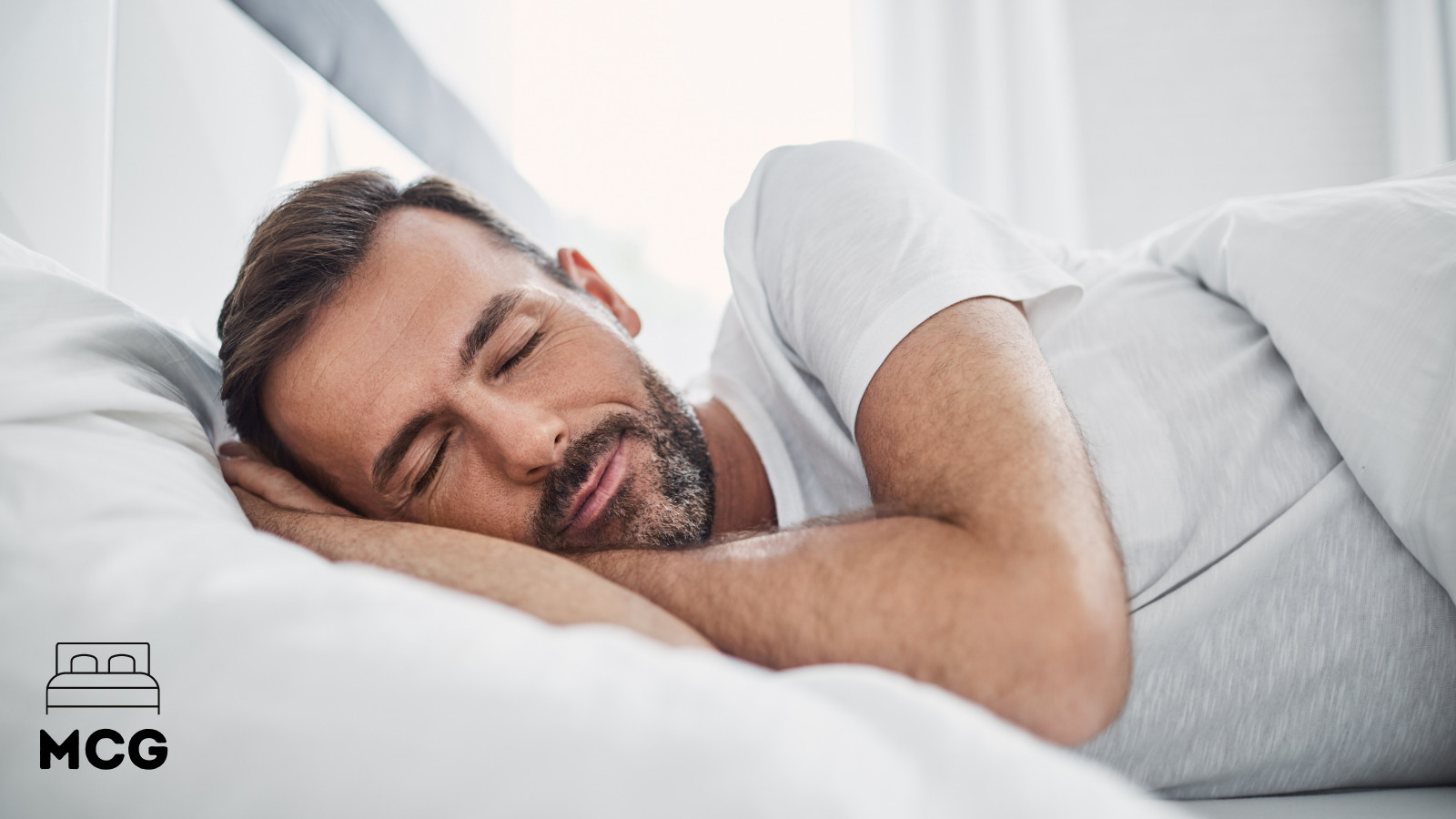 COMFORT LAYER
The comfort layer rests on the surface of the mattress and delivers soft cushioning. This layer gently cradles body weight and relieves pressure points. As the name suggests – it delivers the distinctive soft comfort people associate with memory foam.
TRANSITIONAL LAYER
The transitional layer rests between the comfort and base layers. It is positioned in the middle of the mattress. Its job is to act as a buffer between the two outside layers, prevent them from contacting each other, and deliver support.
BASE LAYER
The base layer of a memory foam mattress is made from firm, high-density foam that provides strong structural support to the layers above. Its job is to stabilize the mattress and provide strength and durability.
---
FIRMNESS & ILD
The firmness of a memory foam mattress is measured using a method called ILD. ILD stands for Indentation Load Deflection. The procedure is used to objectively assign a value to the force required to cause an indentation in the foam surface.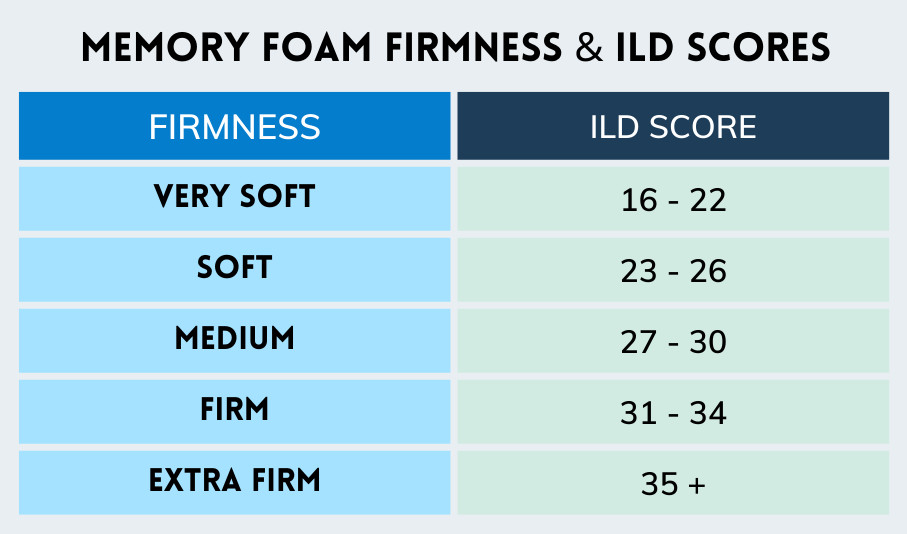 ILD is great for assessing the firmness of a memory foam mattress – without even having to lay on it. The score is universal and allows you to compare mattress firmness from the comfort of your armchair.
A medium firmness memory foam will have an ILD score of 27-30. If you're looking for something with a little extra support you should aim for an ILD of 31-34. And, people looking for a memory foam with a soft plush feel will prefer one with an ILD of 23-26.
---
PROS & CONS OF A THIN MEMORY FOAM MATTRESS
What are the advantages and disadvantages of a thin memory foam mattress?  Below we'll run through the key benefits and drawback of thick and thin memory foam mattresses. For more, check out the our complete guide to the Pros & Cons of a Memory Foam Mattress.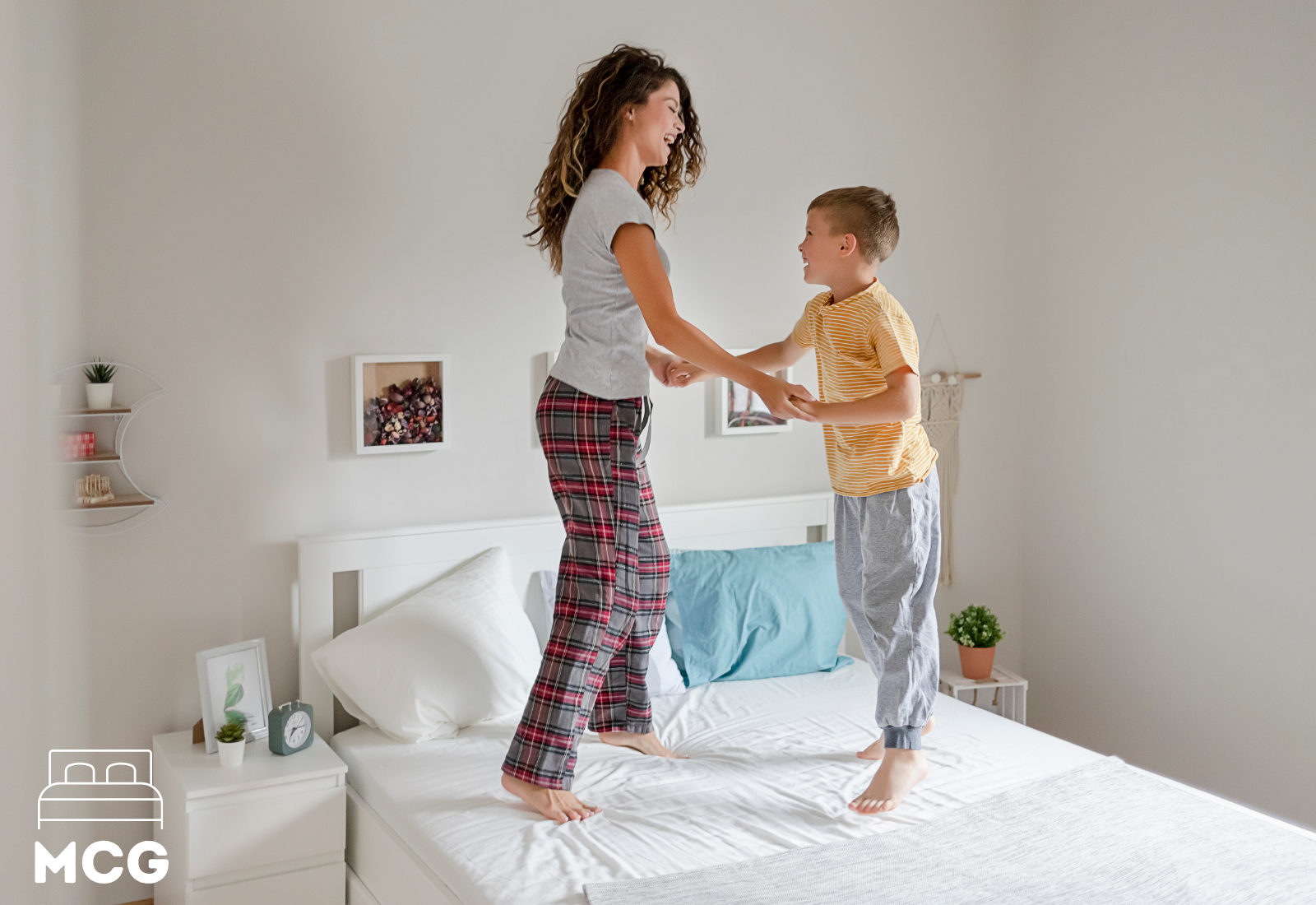 ADVANTAGES
• Petite Individuals – Good for Lightweight People
• Price – Cheaper than Thicker Mattresses
• Lifting – Lightweight and easier to Lift & Maneuver
• Lower Bed Profile – Easier to get in and out of bed.
• Individuals – Work Well for Individuals
• Lumbar Pain – Can Work Well for Back Pain
DISADVANTAGES
• Comfort – Less Soft Cushioning compared to Thicker Mattresses
• Support – Less Foam Content and Less Support
• Durability – Shorter Lifespan & Reduced Durability
• Couples – Not Suitable for Couples
• Health Conditions – Not Good for Arthritis, Fibromyalgia & Chronic Joint Pain
• Heavy People – Lack Support needed for Heavier Individuals
---
PROS & CONS OF A THICK MEMORY FOAM MATTRESS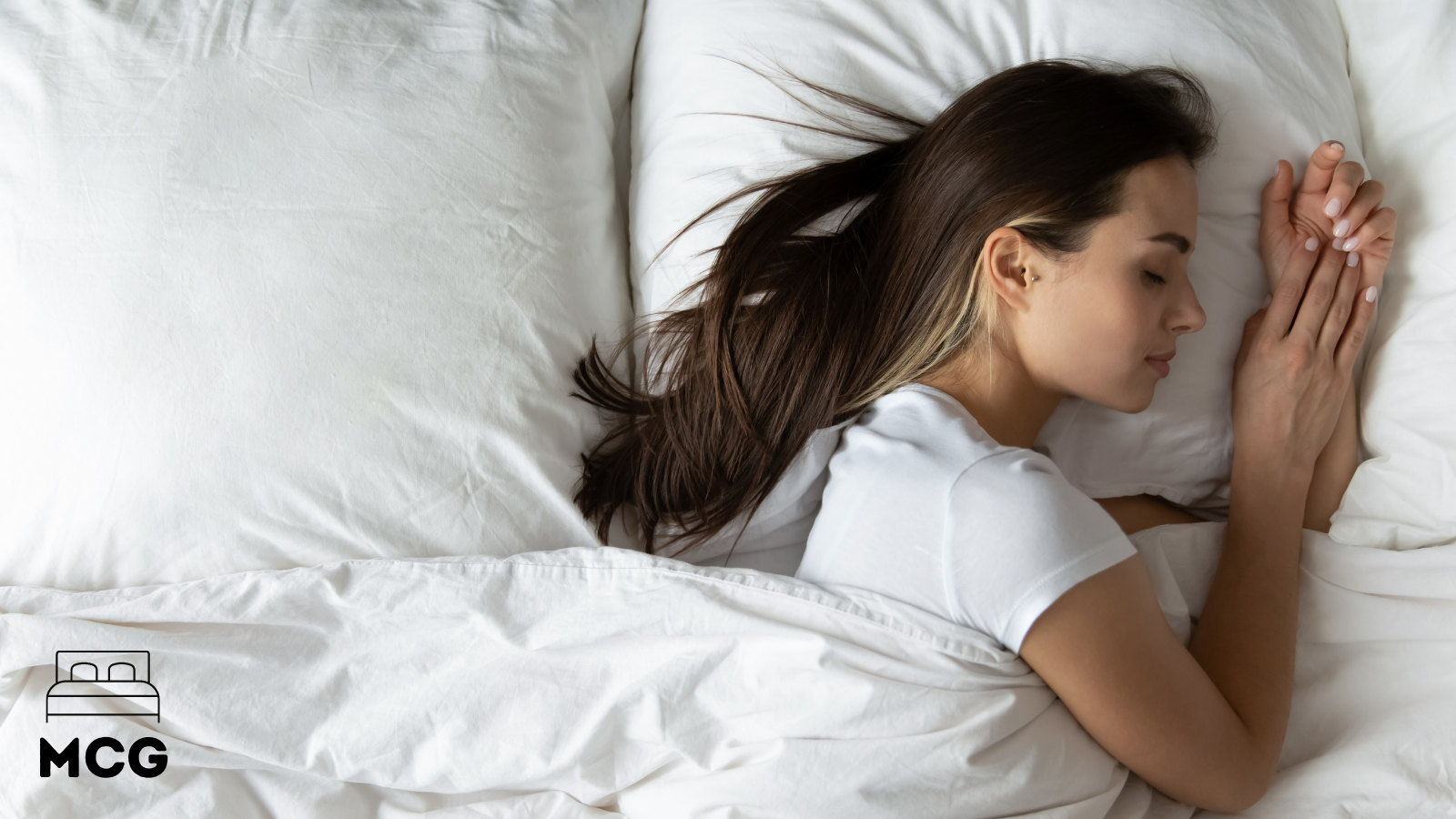 What are the advantages and disadvantages of a thick memory foam mattress?
ADVANTAGES
• Cushioning – Thick Mattresses deliver more Cushioning
• Support – They also deliver Better Support
• Durability – Thick Memory Foams last longer
• Couples – Great Choice for Couples
• Heavy People – Much Better Option for Heavy People
• Health Conditions – Better for People Suffering from Arthritis, Fibromyalgia & Chronic Joint Pain
DISADVANTAGES
• Price – Cost more than Thin Mattresses
• Heavy – Can be Difficult to Life & Move
• Lightweight People – Often Too Firm for Petite Individuals
• High Profile – Thick Mattresses lead to a Higher Bed Profile
---
ABOUT THE AUTHOR
SARAH FOY – Mattress Expert
Sarah joined the MCG team in the summer of 2021. She is our in-house foam mattress expert. Whether it's memory foam, latex foam, or straightforward polyfoam – she has you covered. Sarah has a particular passion for the unique body contouring effects and soft cradling support of latex and memory foam mattresses.
She has over 15 years of experience in the bedding, furniture, and textile industries. Sarah is a native of Arizona where she graduated from Northern Arizona University in the mid-noughties. When she's not in the office she likes to tend to her apple tree orchard in Flagstaff where she lives with her husband and two daughters.
---