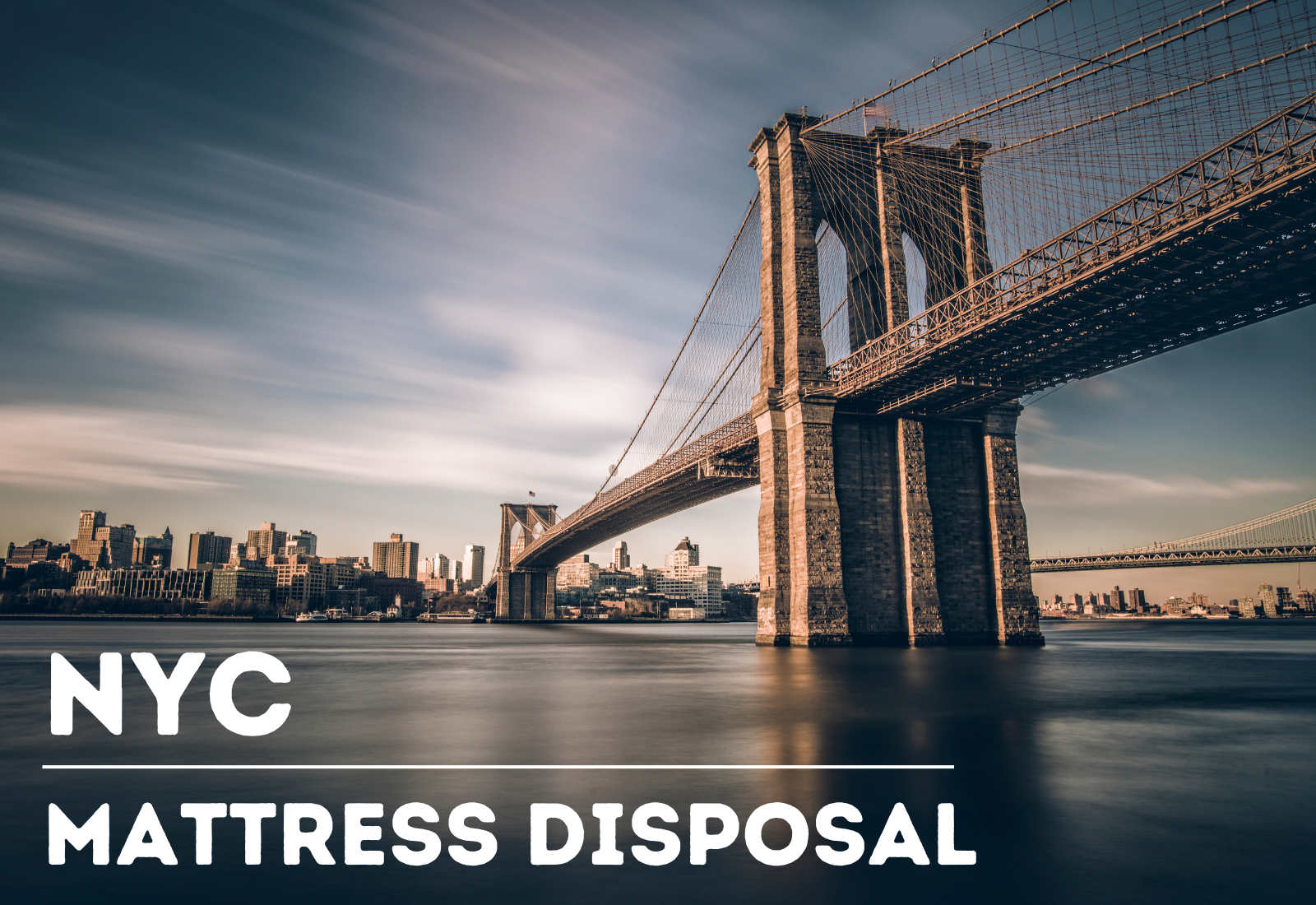 HOW TO DISPOSE OF A MATTRESS IN NEW YORK CITY
Have an old mattress you need rid of in New York City? Don't worry. Disposing of a mattress in New York City is easy. You have four options – the NYC Sanitation Department, private disposal company, donation, or list it on social media. Below we cover everything you need to know about how to dispose of a mattress in NYC.
---
HOW TO DISPOSE OF A MATTRESS FOR FREE IN NYC
When it comes to disposing of a mattress in NYC you have four options. You can have it collected by the New York City garbage disposal service, hire a private disposal company to take it away, donate it, or post it on social media. We'll take you through everything you need to know about each option below.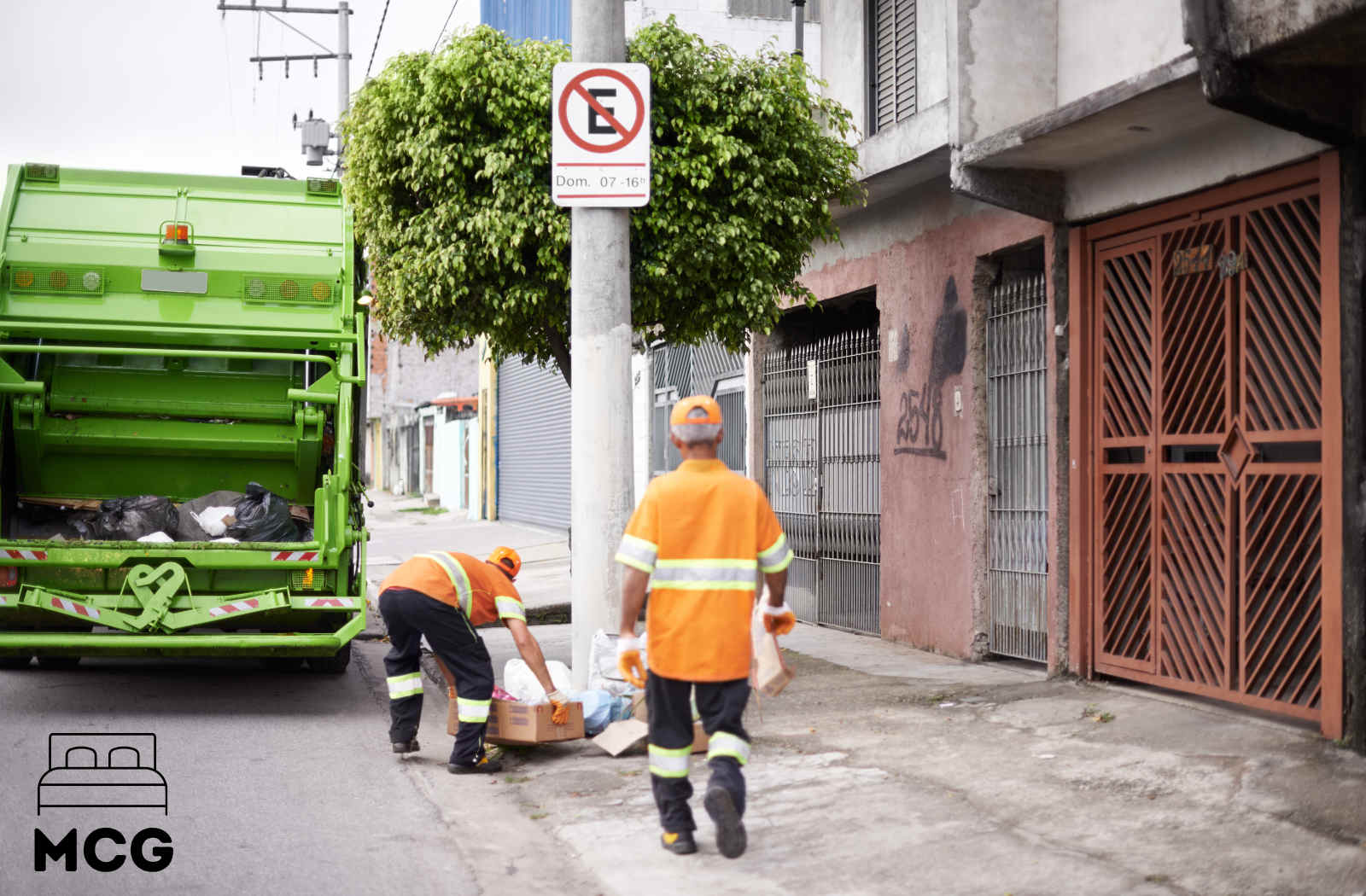 ---
1: MATTRESS DONATION NYC
Mattress donation is an often overlooked option for how to dispose of a mattress in NYC. If your mattress is relatively new and in good condition why not offer it up for donation? However, if it's past its best, has signs of staining, or showing signs of sagging – skip this step and just dispose of it.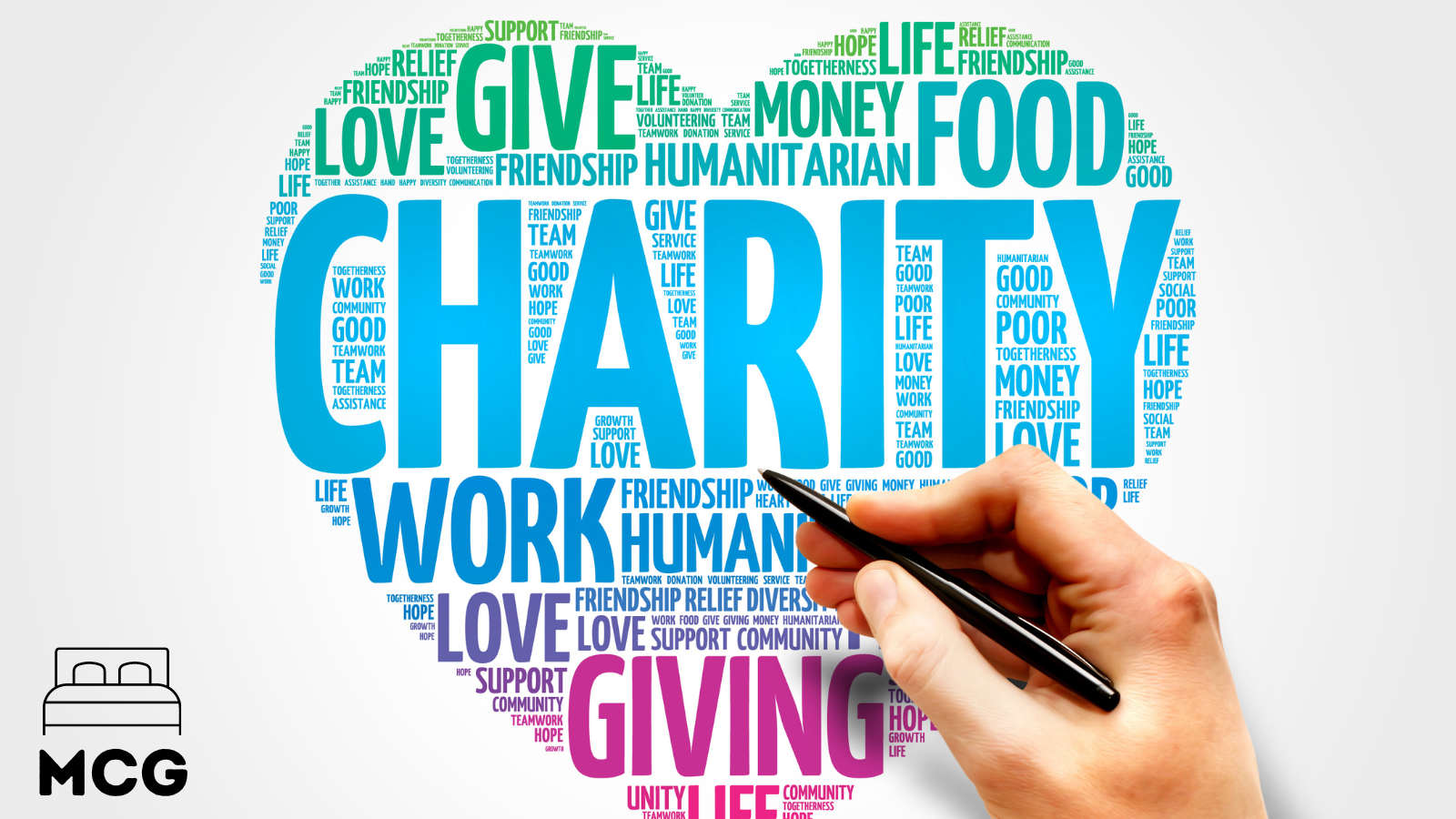 Most charitable organizations will only accept mattresses that meet a rigorous acceptance criteria. So, if you're hoping to offload an old mattress to your local shelter you're in for some disappointment. New, nearly-new mattresses and mattresses in very good condition can be donated. Anything else should be disposed of.
When it comes to donating a mattress in NYC you have two options – charitable organizations and local businesses/campuses, see below.
CHARITABLE ORGANIZATIONS NYC
Charitable organizations are a great option for donating a mattress in NYC. Assuming the mattress is in good condition you should have no trouble finding it a new home. See below for a list of NYC-based charities that you can reach out to.
SALVATION ARMY
In NYC the Salvation Army accepts used mattresses as donations. Make sure your mattress is in good condition before you arrange a donation. The Salvation Army offers a pick-up service. So, they'll call around to your address and collect the mattress from you. You can schedule a Salvation Army collection – here.
GOODWILL
Get in touch with your local Goodwill store – many accept old mattresses. Goodwill runs a mattress and box spring recycling program that provides employment for veterans struggling with unemployment, homelessness, and substance abuse. All you have to do is drop your mattress at your local Goodwill and pay a $20 recycling fee. You can find your local store here – Goodwill Store Finder.
OTHER NYC CHARITIES
Here's a list of other NYC based charities you can reach out to donate your mattress.
• Homes For the Homeless – 212-529-5252
• The Bowery Mission Tribeca – 212-226-6214
• Nazareth Housing – 212-777-1010
• New Alternatives For LGBT Homeless Youth – 718-902-7653
• Covenant House International – 212-727-4000
• St. Vincent De Paul Pro-Life Homeless – 718-383-1580
• Partnership to End Homelessness – 212-645-3444
• Homeless Services United – 212-367-1589
• HELP USA – 212-400-7000
• CHiPS – 718-237-2962
• Hearts of Gold Inc – 212-206-1461
LOCAL BUSINESSES AND CAMPUSES
Do you have any hotels or college campuses in your neighborhood? Any business or facility that accommodates large numbers of people has an on-going demand for new mattresses. Depending on where you live in New York City you should be in close striking distance of several hotels, hostels, and student accommodation centers. Pick up the phone and make contact, they may be more than happy to come and take your mattress away.
---
2: NEW YORK CITY GARBAGE DISPOSAL
The easiest way to dispose of a mattress in NYC is to arrange a collection with the City of New York Department of Sanitation. There are a few simple rules you need to follow or run the risk of facing a $100 fine. But it's an efficient and straightforward service and depending on how busy they are, you could have your mattress disposed of within a few days.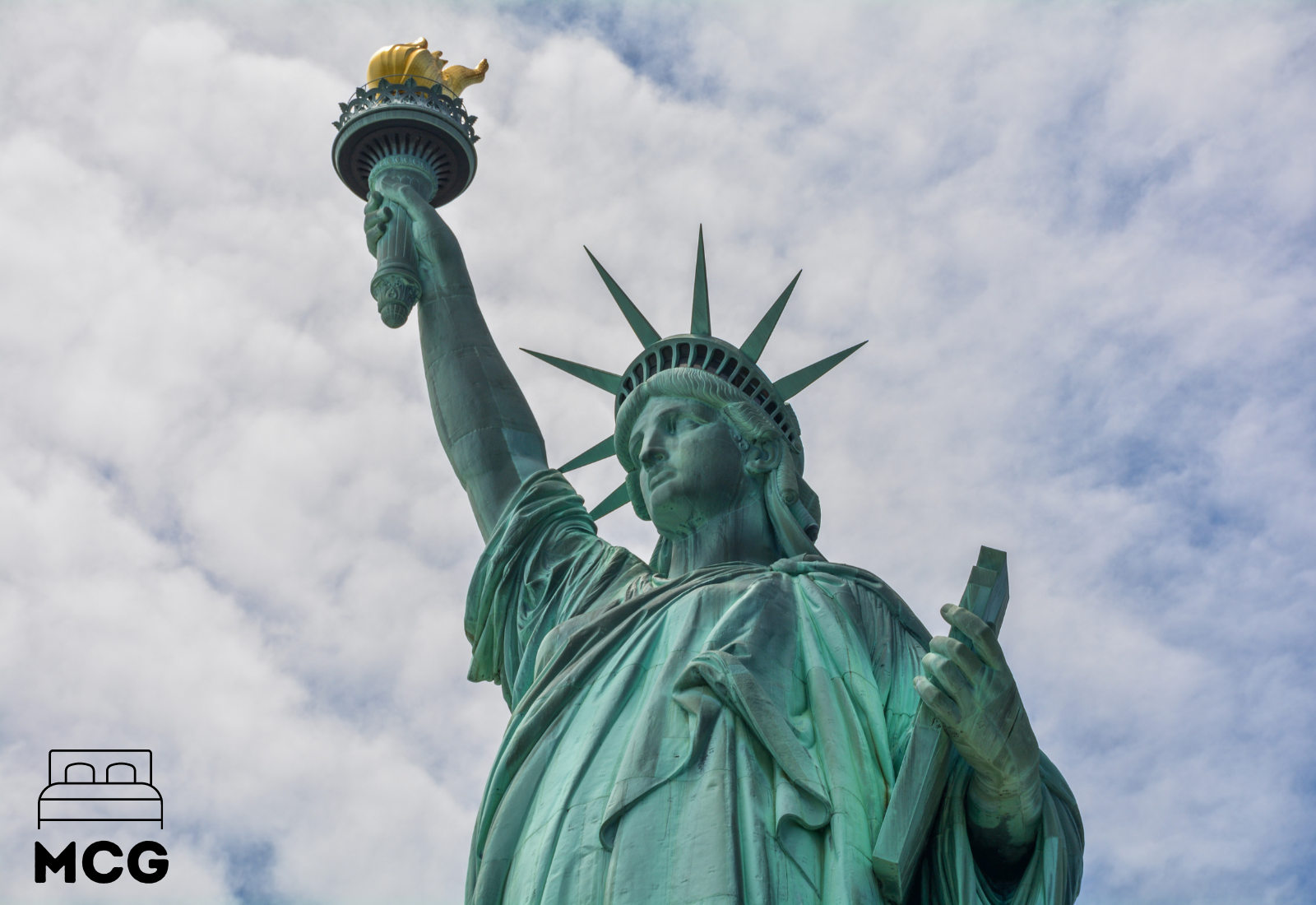 SCHEDULE A COLLECTION
First up, you'll need to schedule a collection with the City of New York. You can't just dump your mattress on the sidewalk and hope for the best. All adult-sized mattresses must be booked in for collection. Baby and toddler mattresses measuring less than 3 feet wide and 4 feet long don't have to be booked in. You can schedule a collection date by visiting the – City of New York website and providing your details.
SEAL IN PLASTIC COVER
You'll have to bag and seal the mattress in a plastic cover to contain bedbugs and other nasty critters. You'll have to source the plastic cover yourself they are not supplied by the city. You can pick one up at most home improvement stores, department stores, and moving supply centers. The bag can be any color except red or orange.
CAREFULLY PLACE ON SIDEWALK
When you leave your mattress on the curb you must position it carefully and ensure it's not causing an obstruction. The mattress must not obstruct pedestrian or vehicle traffic. Position it as neatly as you can and make sure it's not sticking out onto the road. If the city judge it to be obstructing vehicle or pedestrian traffic you could be in line for a fine.
$100 FINE
The rules outlined above are easy to follow. All you have to do is schedule a collection, bag your mattress, and carefully place it on the curb at the right time. It's worth following these rules – failing to do so could land you with a nasty fine. Anyone breaching these guidelines for mattress disposal in New York City can be hit with a fine of $100.
SUMMARY OF NYC MATTRESS DISPOSAL RULES
There are some strict rules governing the disposal of a mattress with the City of New York Sanitation Department. If you fail to comply with these rules you can face a fine of $100. But don't worry, the rules are straightforward and easy to comply with. See below for a simple overview.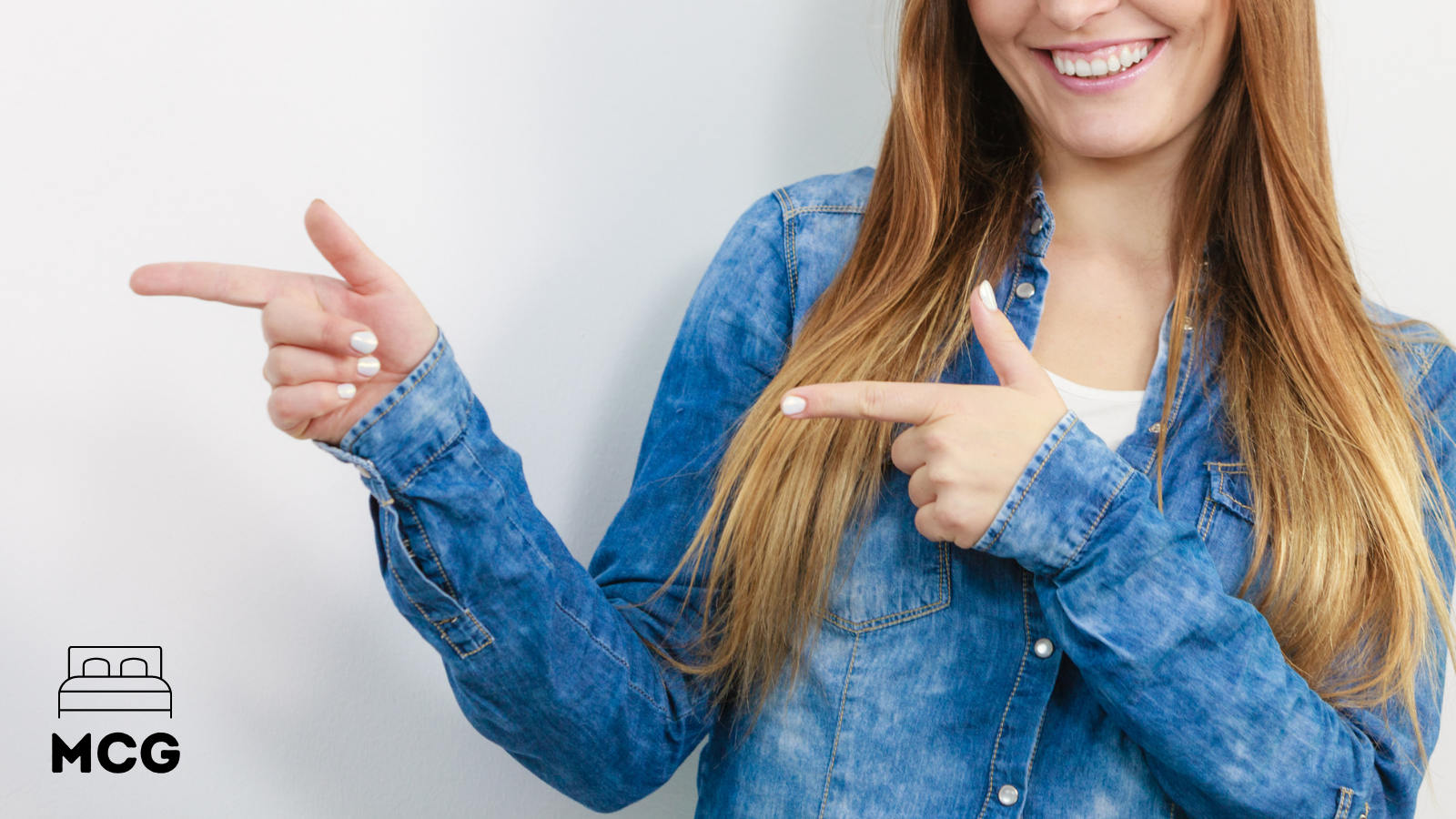 • Arrange a mattress collection with the City of New York Department of Sanitation.
• Bag your mattress in a sealed plastic cover.
• Do not use a red or orange colored bag.
• Place the mattress on the street after 4 pm before the last trash collection day of the week.
• Position the mattress on the curb so that it does not cause an obstruction.
---
HOLIDAY TRASH COLLECTION
There is no trash collection during holiday periods. If you are trying to arrange a collection on a day that clashes with a holiday you will need to get in touch with the Department of Sanitation to see if the service is available. See below for a list of days you can expect the NYC trash collection service to be unavailable.
• New Year's Day
• Martin Luther King Jr. Day
• Lincoln's Birthday
• Washington's Birthday (Presidents' Day)
• Memorial Day
• Juneteenth (Observed)
• Independence Day
• Labor Day
• Italian Heritage Day/Indigenous Peoples' Day
• Election Day
• Veterans Day
• Thanksgiving
• Christmas (Observed)
---
3: PRIVATE DISPOSAL COMPANY
If you live in New York City and don't want to use the City of New York Department of Sanitation disposal service, you can always hire a private company to come and pick it up. There are a wealth of companies to choose from and scheduling a collection takes just a few minutes.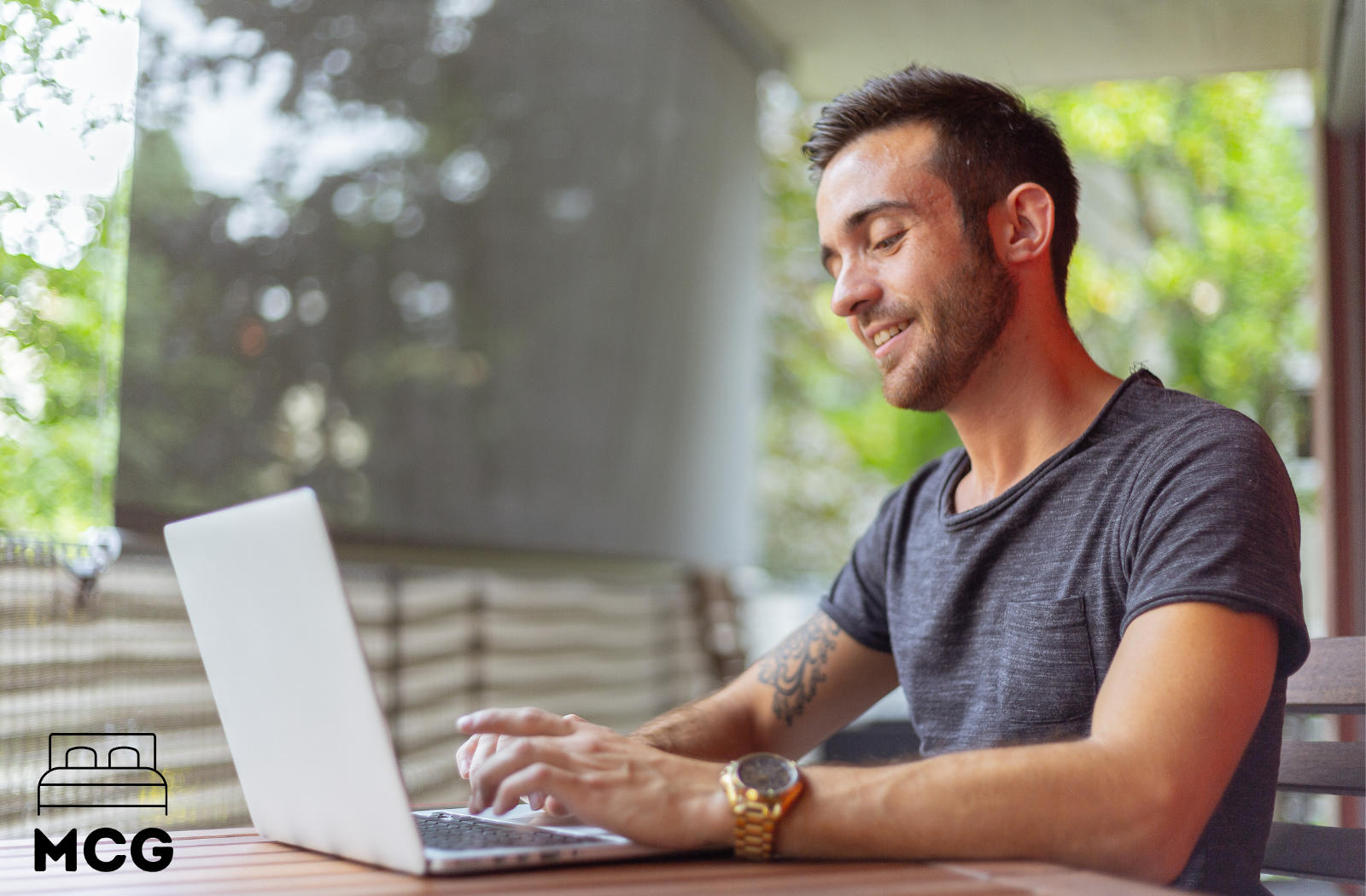 You'll have to provide some details and complete an online form. The booking process should take no more than 5-10 minutes. Once you've selected your preferred service you'll have to provide your name, address, and contact details.

Most of these companies offer a curbside collection service. So, all you have to do is bag up and seal the mattress and leave it on the curb outside your address. Fees vary from one service to the next but you can expect to pay between $200-$300 per mattress.
The main advantage of using a private service is speed. If you want to get rid of a mattress quickly, this is your best option. You may even be able to arrange a next-day collection. If you're moving out of an apartment and need to get rid of a mattress quickly this is your best bet.
Arranging a collection with the Department of Sanitation of New York can take days and in some cases even weeks. If urgency is your priority and you don't mind shelling out a couple of hundred dollars, we recommend a white glove curbside collection. Here are some of the best private mattress disposal services in NYC.
NYC MATTRESS DISPOSAL COMPANIES
• Trash Warrior
• Remove My Junk
• Grizzly Junk Pros
• Junk Removal Management
• Jiffy Junk provides
• Mattress Disposal Plus
• 1800 Got Junk
• College Hunks
• Junk King
---
DO YOU NEED A NEW MATTRESS?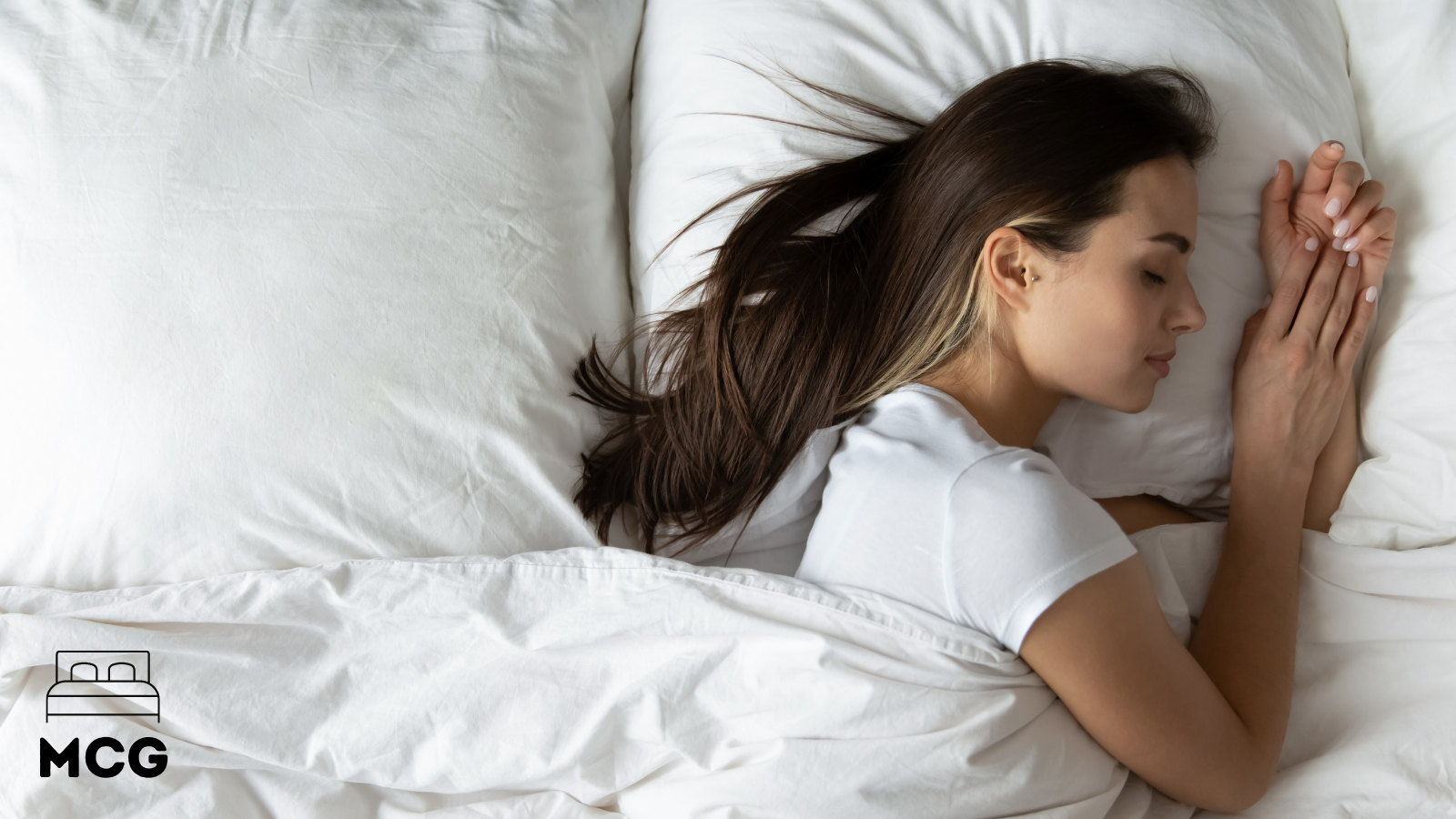 If you need a mattress check out our guides to the Best Memory Foam Mattresses, Best Latex Mattresses, Best Hybrid Mattresses, and the Top 10 Most Comfortable Mattress 2023.  We cover everything you need to know about buying a new mattress and can help you discover your dream mattress today.
---
4: POST IT ON SOCIAL MEDIA
Another option for how to dispose of a mattress in NYC is to post it on social media. If you're living in New York City, then you're living in one of the most densely populated areas in the world. Chances are there's someone close to you looking for a secondhand mattress and more than willing to come around and take it away for you.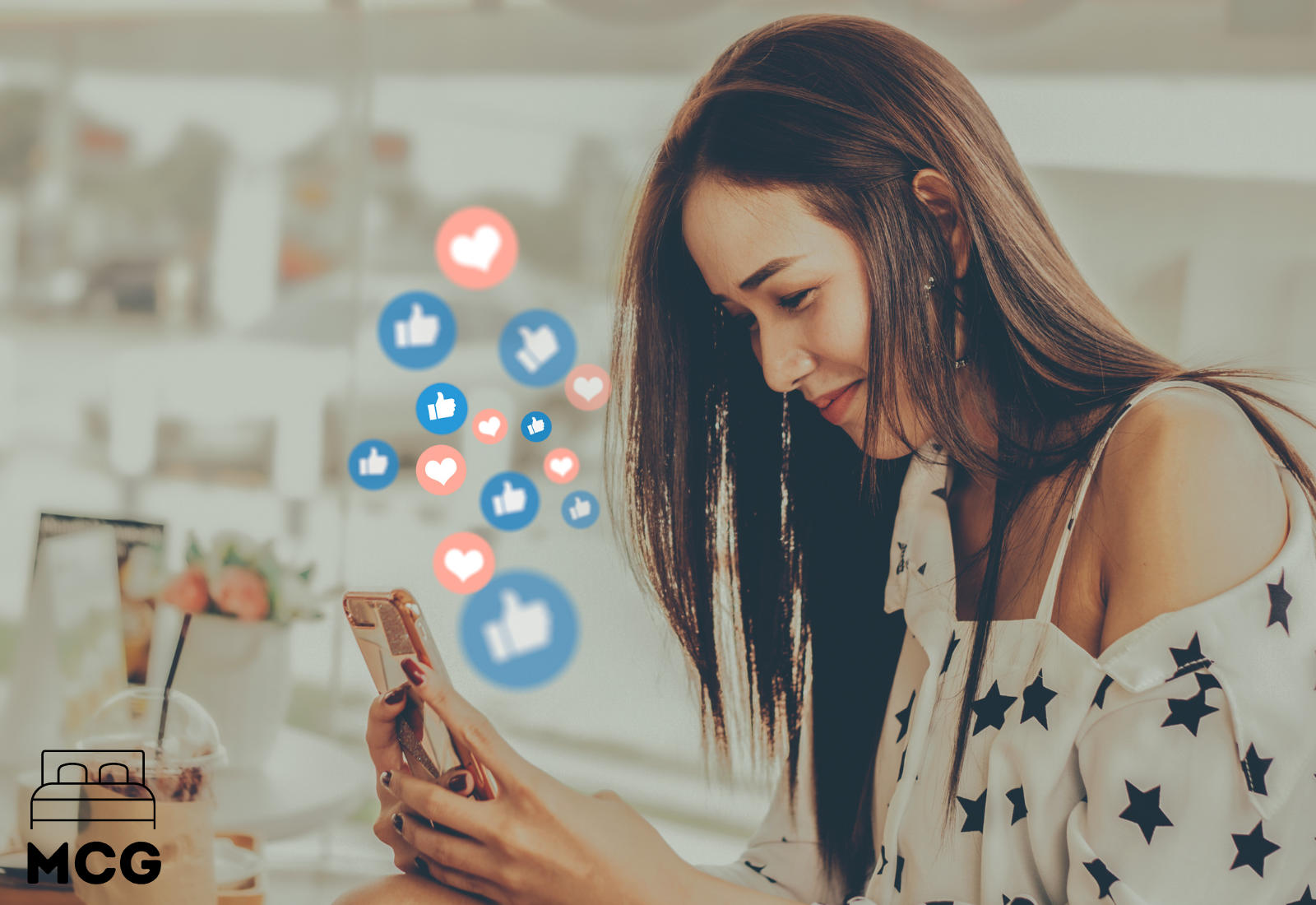 Get your phone out and took some photos and list it as available for collection. Make it clear that you're giving it away for free. This usually spikes people's interest. Sites you should try include
Facebook marketplace, Instagram, Craigslist, Twitter, Pinterest, and Snapchat.
For more information on getting rid of your old mattress, check out How to Dispose of a Mattress. Our in-depth full guide covers some alternative solutions such as recycling, how to sell it, and asking a retailer to come and take it away.
---
READ NEXT
• How To Clean a Blood Stain on a Mattress
• Get Urine Stain Out of a Mattress
• How To Clean a Mattress Using Baking Soda
---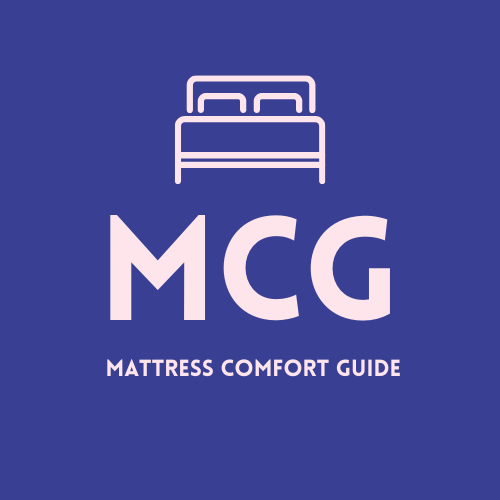 Mattress Expert
Sarah joined the MCG team in the summer of 2021. She is our in-house foam mattress expert. Whether it's memory foam, latex foam, or straightforward polyfoam – she has you covered. Sarah has a particular passion for the unique body contouring effects and soft cradling support of latex and memory foam mattresses.
She has over 15 years of experience in the bedding, furniture, and textile industries. Sarah is a native of Arizona where she graduated from Northern Arizona University in the mid-noughties. When she's not in the office she likes to tend to her apple tree orchard in Flagstaff where she lives with her husband and two daughters.