Yes, there is caffeine in black tea. A cup of black tea contains 47 mg of caffeine. This is roughly half the amount of caffeine you'll find in a cup of coffee. It is enough to keep you awake and should you drink it late at night? Let's take a closer look at the caffeine content of black tea.
---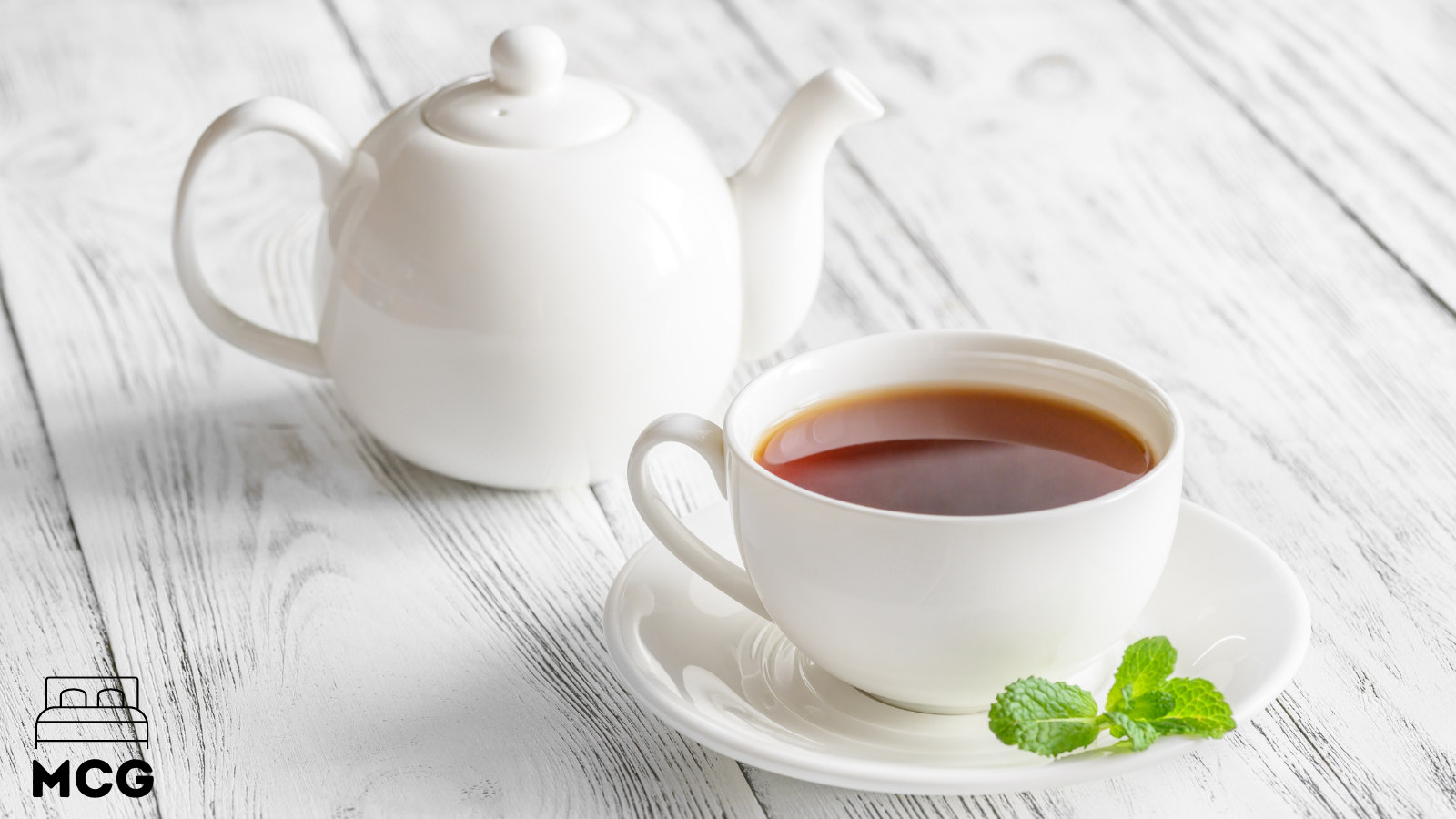 JUMP TO CONTENT
• How Much Caffeine in Black Tea?
• Is There More Caffeine in Tea or Coffee?
• Will Black Tea Keep You Awake?
---
HOW MUCH CAFFEINE IS IN BLACK TEA?
A typical cup of black tea contains 47 mg of caffeine. This represents a standard 8 oz serving of tea, equivalent to 237 ml. It has a higher level of caffeine than green tea or white tea – although they are all made using the leaves of the same plant. Check out the table below to see how the amount of caffeine in black tea stacks up against other drinks.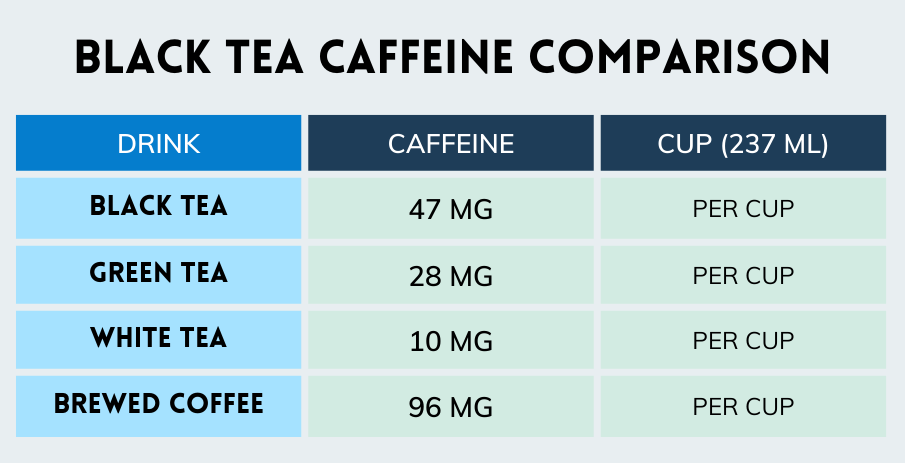 All these teas are made using the leaves of the Camellia Sinensis evergreen shrub. Black tea has a higher caffeine content due to when the leaves are harvested and the way they are treated during the manufacturing process. Black tea leaves are highly oxidized, while green tea and white tea are not. This oxidation process results in much higher caffeine content in black tea.
PREPARATION IS KEY
The method of preparation greatly impacts the amount of caffeine in your black tea. Two key factors are the temperature of the water and the length of time the tea is allowed to steep before serving. Hotter water results in higher levels of caffeine extraction. And, the longer the tea is allowed to brew – the more caffeine will be extracted from the tea leaves.

If you want a punchy cup of tea with high caffeine levels use piping hot water and allow it to brew for at least 3 minutes. For example, a cup of tea brewed for just one minute before removing the tea leaves results in 40 mg of caffeine. However, if the tea is allowed to brew for at least 3 minutes the caffeine content can rise to 60 mg.
---
IS THERE MORE CAFFEINE IN TEA OR COFFEE?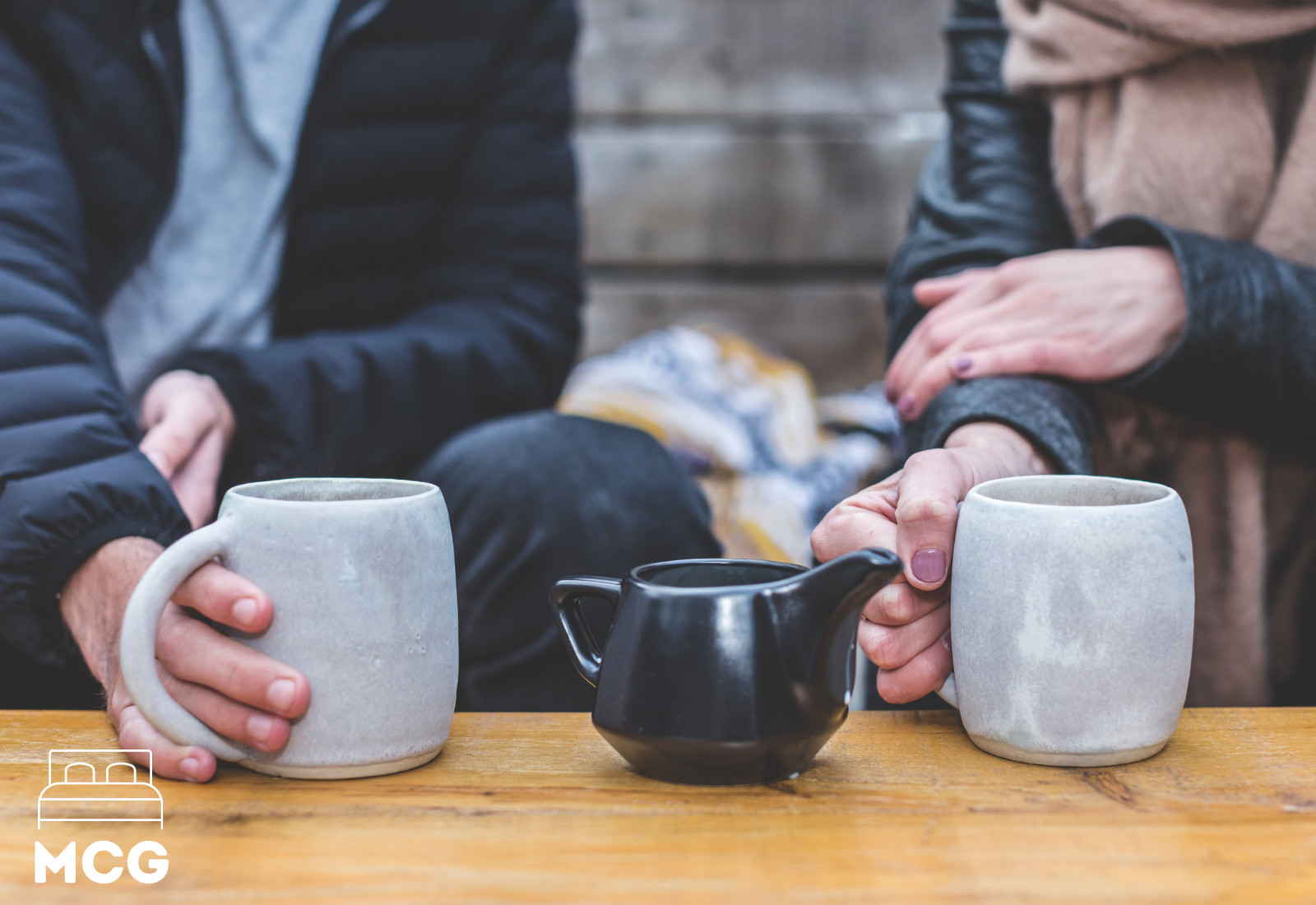 There is more caffeine in coffee than in tea. A cup of coffee contains twice as much caffeine as a cup of tea. A typical cup of brewed coffee contains 96 mg of caffeine while a cup of black tea contains 47 mg of caffeine.  Coffee and tea are widely recognized as safe and healthy beverages as long as they're consumed in moderation. And, if you want to reduce your caffeine intake, you can cut it in half by switching from coffee to tea.
---
IS THE CAFFEINE IN BLACK TEA BAD FOR YOU?
The caffeine in black tea is not bad for you. Many people enjoy kick-starting their day with either a hot tea or coffee to help them wake up and get the juices flowing. As long as you consume caffeine in moderation you should be just fine. According to the Mayo Institute "up to 400 milligrams of caffeine a day is considered safe for most adults".  This is much less than you'll find in a cup of black tea.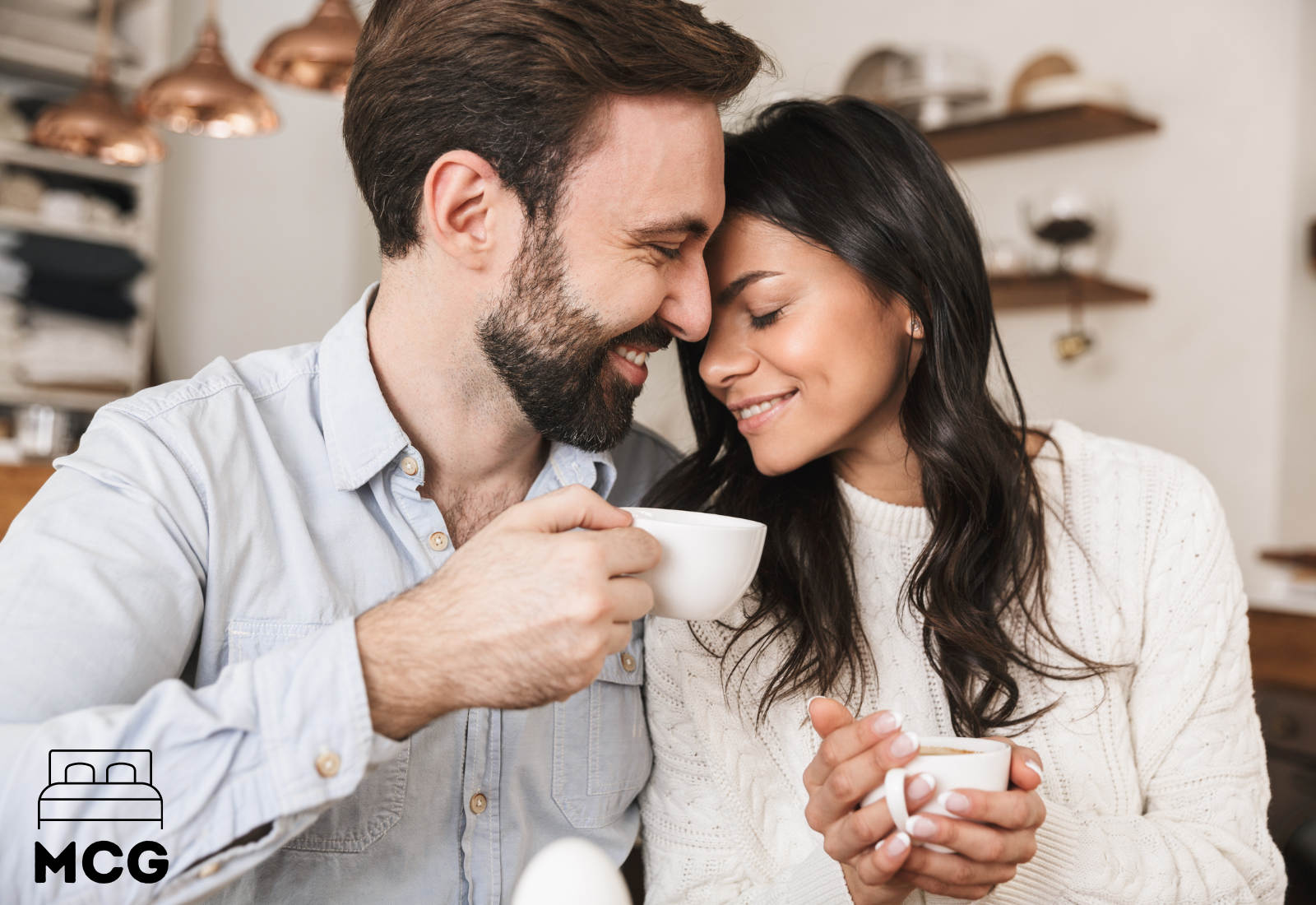 Some people are more caffeine sensitive than others. If you find consuming tea gives you the jitters or makes you feel nervous you can opt for a caffeine-free or herbal tea instead. However, the vast majority of people will enjoy a cup of black tea without suffering any adverse effects.
---
WILL BLACK TEA KEEP YOU AWAKE?
Does black tea keep you awake at night? If you drink a cup of black tea before bedtime, will it keep you awake? No, black tea won't keep you awake at night. If you are used to consuming tea or coffee regularly, black tea will not keep you awake at night. In fact, it might help you relax and unwind.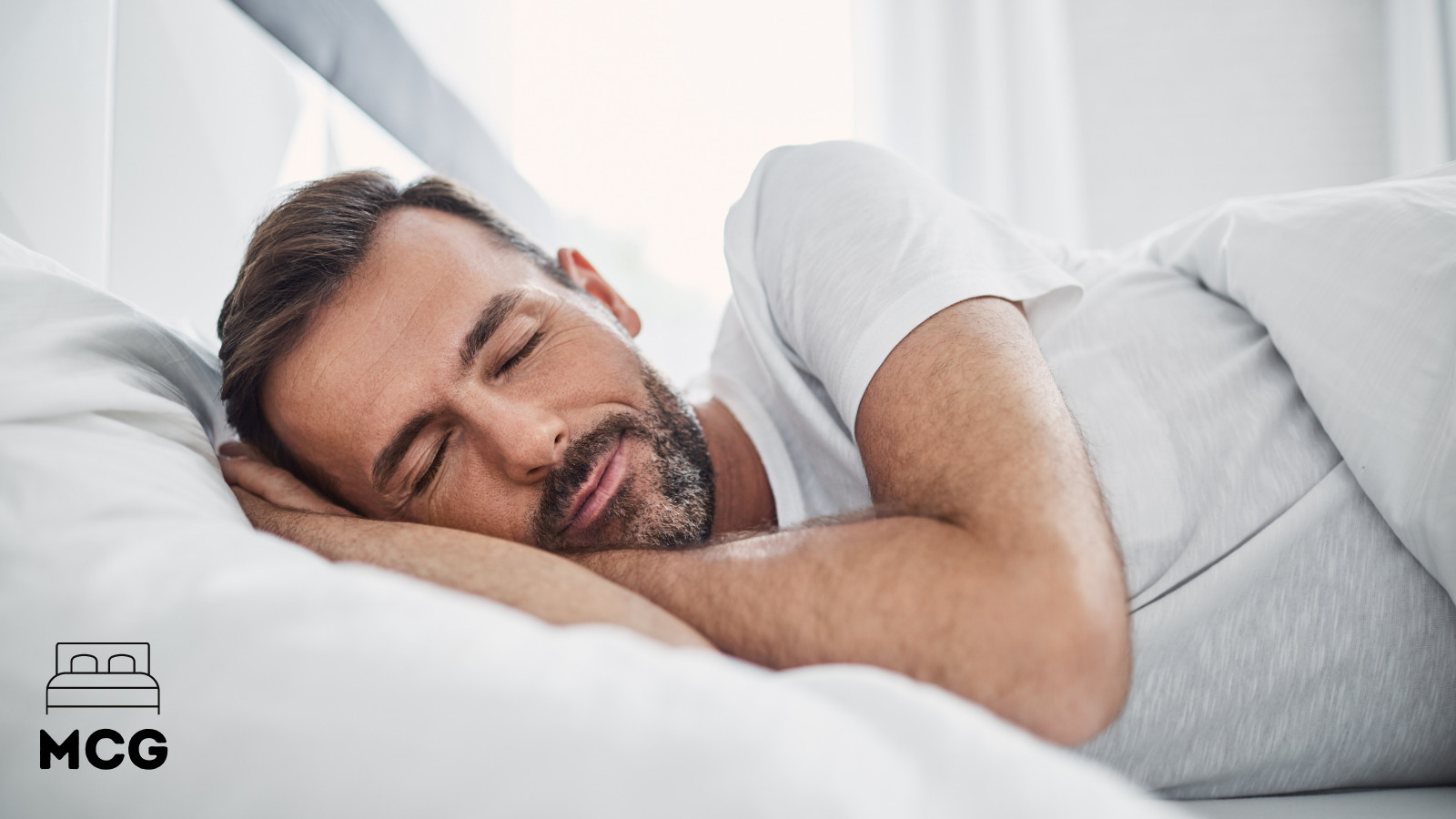 Tea contains just half the amount of caffeine compared to coffee. While most people avoid drinking coffee late at night, some people enjoy a cup of tea close to bedtime. Instead of the tea keeping them awake, it helps many people relax and prepare for a good night's sleep.
However, if you are highly sensitive to caffeine you should avoid black tea at night time. Black tea contains only a small amount of caffeine but it may be enough to keep caffeine-sensitive individuals awake. If you fall into this category you should try a caffeine-free drink or a low-caffeine tea instead.
---
RELATED
• Top 10 Most Comfortable Mattress
---
WHAT IS BLACK TEA?
Black tea is the most popular type of tea in the world today. And, it is the second most popular drink of any kind – only water is more popular. Black tea is made by brewing the dried oxidized leaves of the Camellia Sinensis evergreen bush in hot water. Consumed in moderation it is generally accepted to be good for you.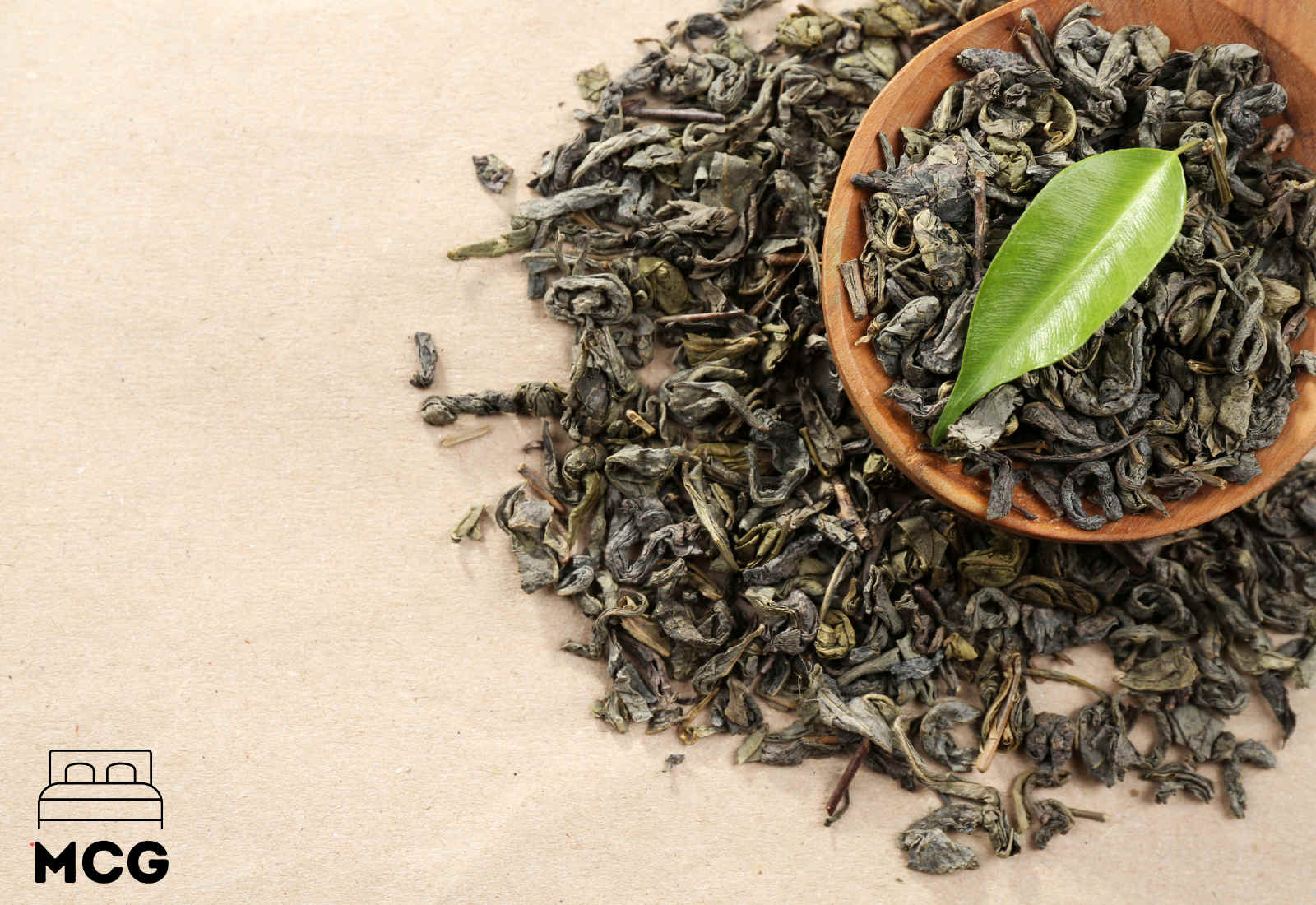 Black tea is made by allowing the harvested Camellia Sinensis leaves to fully oxidize before they are dried and processed. It is this oxidation process that turns the leaves black. And, it breaks down the cell walls which results in more flavor and caffeine being released during the brewing process. The four main types of black tea are Assam, Darjeeling, Ceylon, and Kenyan.
ASSAM TEA
Assam tea is the most common type of black tea. It is grown across the Indian sub-continent, the largest tea growing area in the world. The high humidity and heat of this region produce tea with strong flavors that are very popular in Europe, especially in the UK.
DARJEELING TEA
Darjeeling tea is also grown in India but in much smaller volumes. It is a milder tea with subtle flavors and is preferred by people that find Assam tea overly pungent. Darjeeling is used to make the popular Indian tea known as Chai.
CEYLON TEA
Ceylon tea is predominately produced in Sri Lanka. The method of production and flavor of Ceylon tea varies depending on the location in which it is produced. The tea is grown in a range of environments from hot tropical areas to cold breezy mountain slopes.
KENYAN TEA
This is the leading type of tea produced in Africa. It is manufactured using a modern processing technique that involves butting and tearing the leaves to speed up the oxidation process. It is a strong, full-bodied tea packed full of flavor.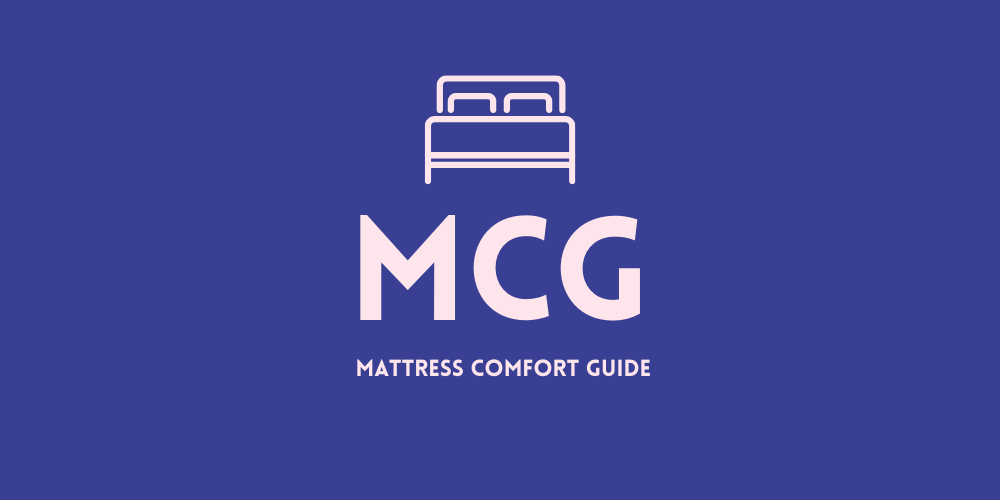 ---
READ NEXT
• The Best Latex Mattress 2023

---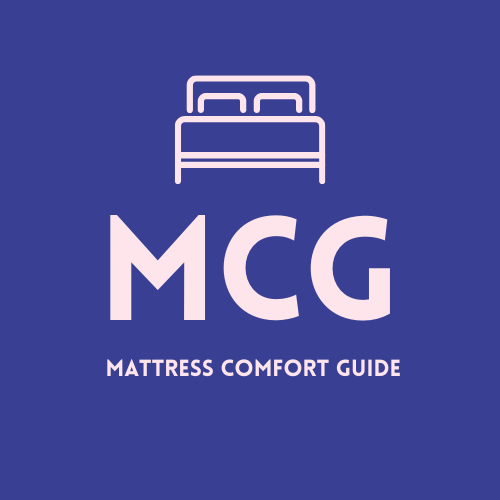 Senior Editor
Josh is senior editor at Mattress Comfort Guide. He is an industry expert with over 30 years of experience in the bed and mattress industry. Josh is a native of Albuquerque and is a graduate of the University of New Mexico. He holds an M.S. in Project Management and a B.S. in Earth & Planetary Sciences.
He has worked in both the retail and manufacturing industries where he has held consultancy roles on mattress design and technologies. Josh has a particular interest in how different mattress types complement body size and sleeping position, and deliver optimal lumbar support. Josh is a keen sports fan and when he's away from the office he likes to play basketball and catch the New Mexico Lobos games with his two sons at the Pit.