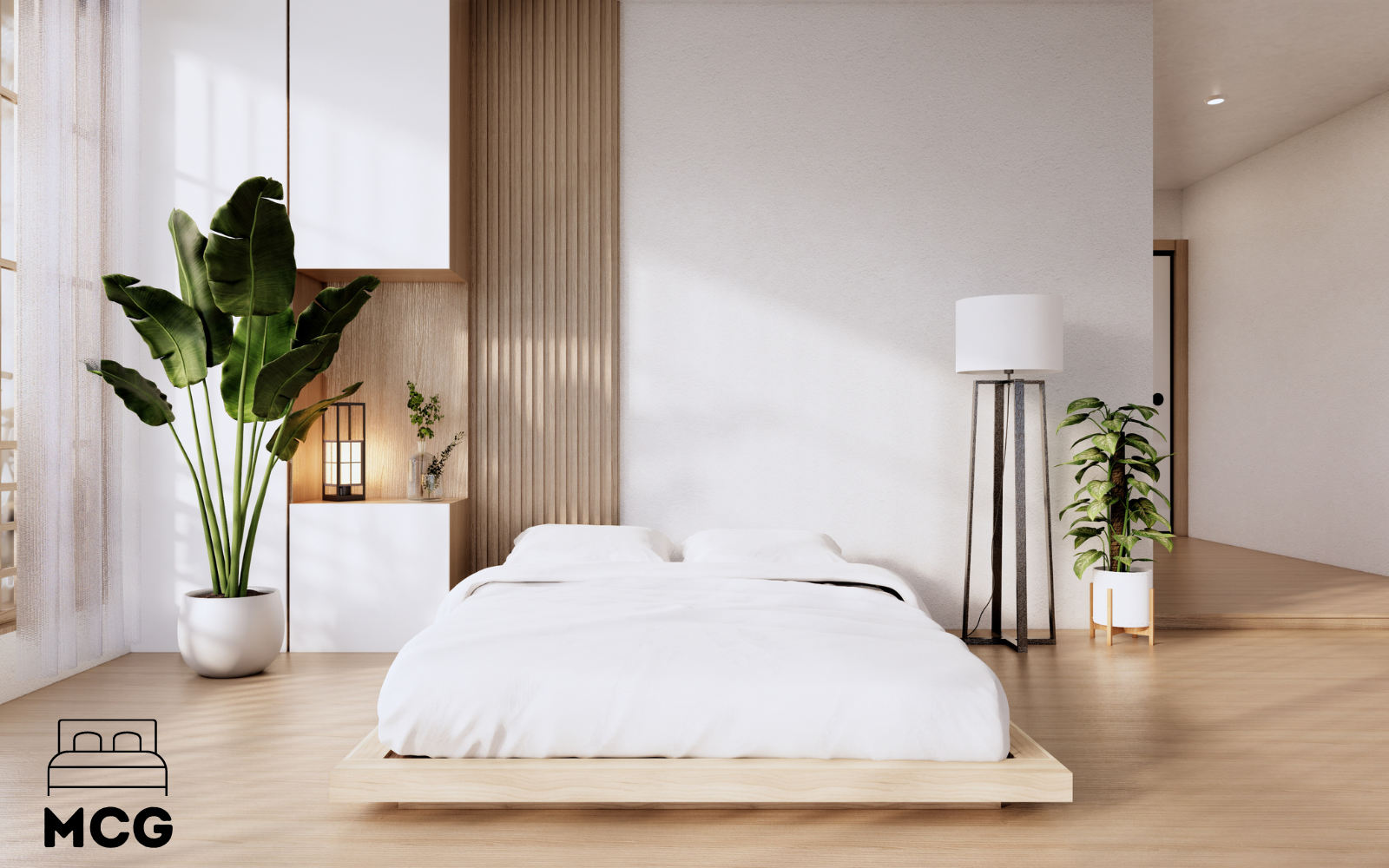 A bed bridge is a special type of bed accessory that is used to join two mattresses together. They are usually used to join two twin mattresses together to make a king. A bed bridge is placed into the gap between the two mattresses to create a seamless sleeping surface with no space between the two mattresses.
Bed bridges are cheap, easy to use, and come with several advantages. Using a bed bridge allows a couple to share a single king size bed with two different sleeping surfaces and firmness levels on either side. They are also a cheap way of creating a king size mattress without having to invest in a new mattress.
---
How to Use a Bed Bridge
Using a bed bridge is easy. Just follow the steps below and you'll have two beds joined up in minutes.  Here's what you need to do…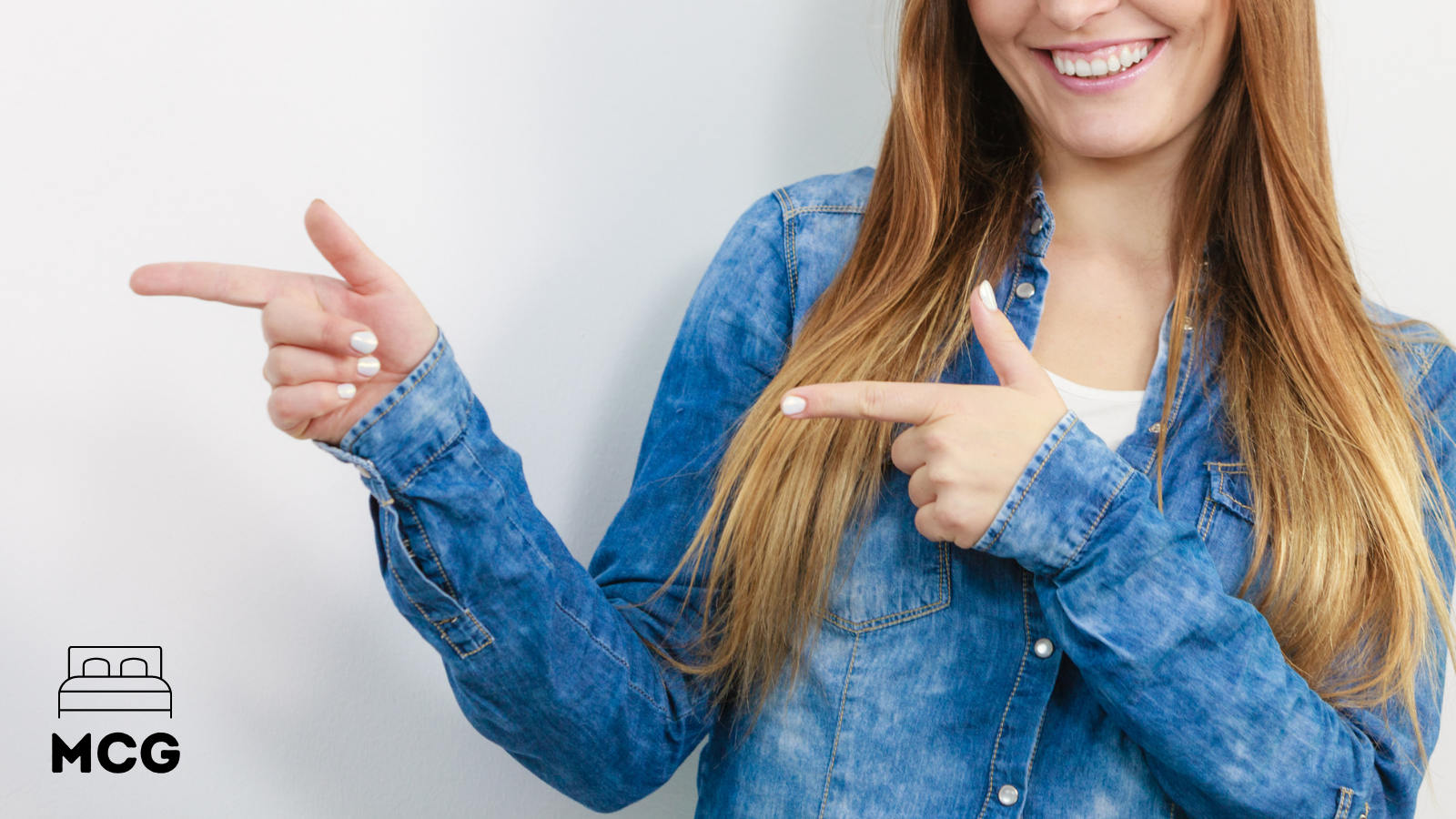 1: Position Beds
Nest you need to position the beds. All you have to do is slide the two beds next to each other so that they are side by side. Make sure the two mattresses are close together but maintain a small gap between the two.
2: Add the Bed Bridge
Then, add the bed bridge by firmly pressing it down into the gap between the two mattresses. The surface of the bridge remains on top of the mattresses and branches out on either side. If the bed bridge is shorter than the length of the mattresses, place it in the middle section of the mattresses.
3: Secure Straps
Many mattress bridges come with straps that help hold the bridge in place. If your bed bridge has straps fasten them in place around either mattress as per the manufacturer's instructions. Once the straps are in place, fasten them so that they stay in place.
4: Add Bed Sheets
Once the bridge is in place you can begin adding bedclothes. If you are using a mattress protector, add this first. Then add your bed sheet, and finally your blankets or duvet.
5: Enjoy Your Larger Bed
And, that's it. You have now seamlessly joined two beds together. All you have to do is climb in and enjoy the new space. For some extra comfort, you can try adding a mattress topper or mattress pad. Job done!
---
What Are the Benefits of a Bed Bridge?
Now that we know what a bed bridge is and how to fit one, let's take a look at the pros and cons of a bed bridge. First up, the benefits.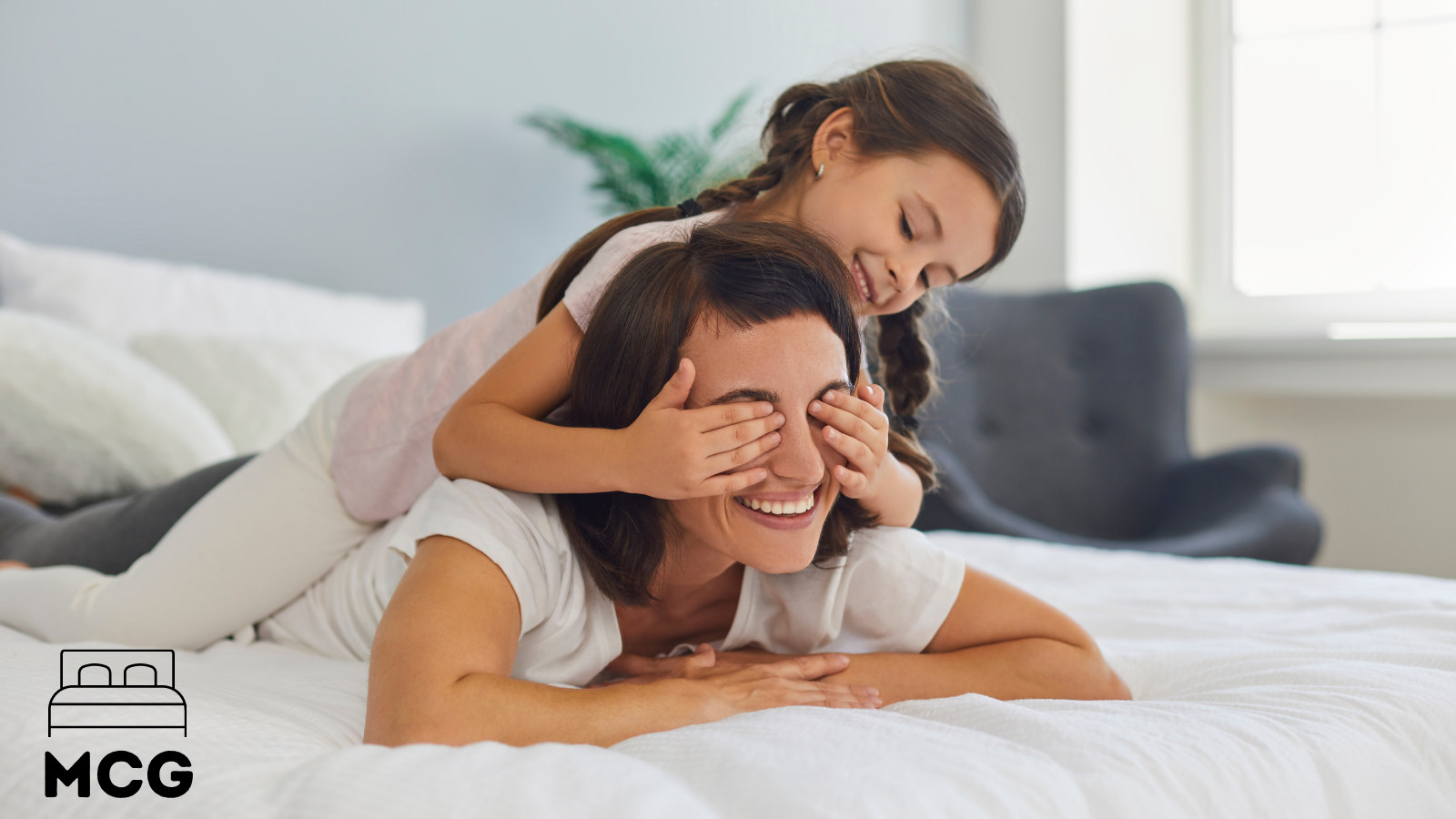 Increase Bed Size
The greatest advantage of a bed bridge is it allows you to increase the increased bed size by joining two small beds together. If you have two twin mattresses that are no longer needed you can create a single larger mattress by joining the two of them together.
Great For Couples
They are also an excellent bed accessory for couples. By using a mattress bridge, a couple can join two twin mattresses into a king allowing each individual to sleep on their preferred mattress type and firmness level. For example, one person can sleep on soft cradling memory foam while the other sleeps on a firm traditional innerspring – all in one bed!
Easy To Use
Bed bridges are very easy to use. And, they can be fitted in minutes without any specialized equipment or tools. All you have to do is push two beds together and wedge the bridge in between the two.
Great For Visitors
Are you having friends over and need a double bed? No problem, just push two twins together and add a bed bridge. When your visitors leave just separate the beds and put the bed bridge away until next time. You have the option of using either two twins as separate beds or as one king.
Affordable
Bed bridges are not expensive. And, if you don't want to go out and purchase a new king, you can repurpose two twins to serve the same purpose. While a new king will cost in the region of $1,000 you can expect to pay $30-$50 for a mattress bridge.
---
What Are the Drawbacks of Using a Bed Bridge?
What are the cons of using a bed bridge? Below we examine the drawbacks of a mattress bridge and how using one can impact your sleeping comfort.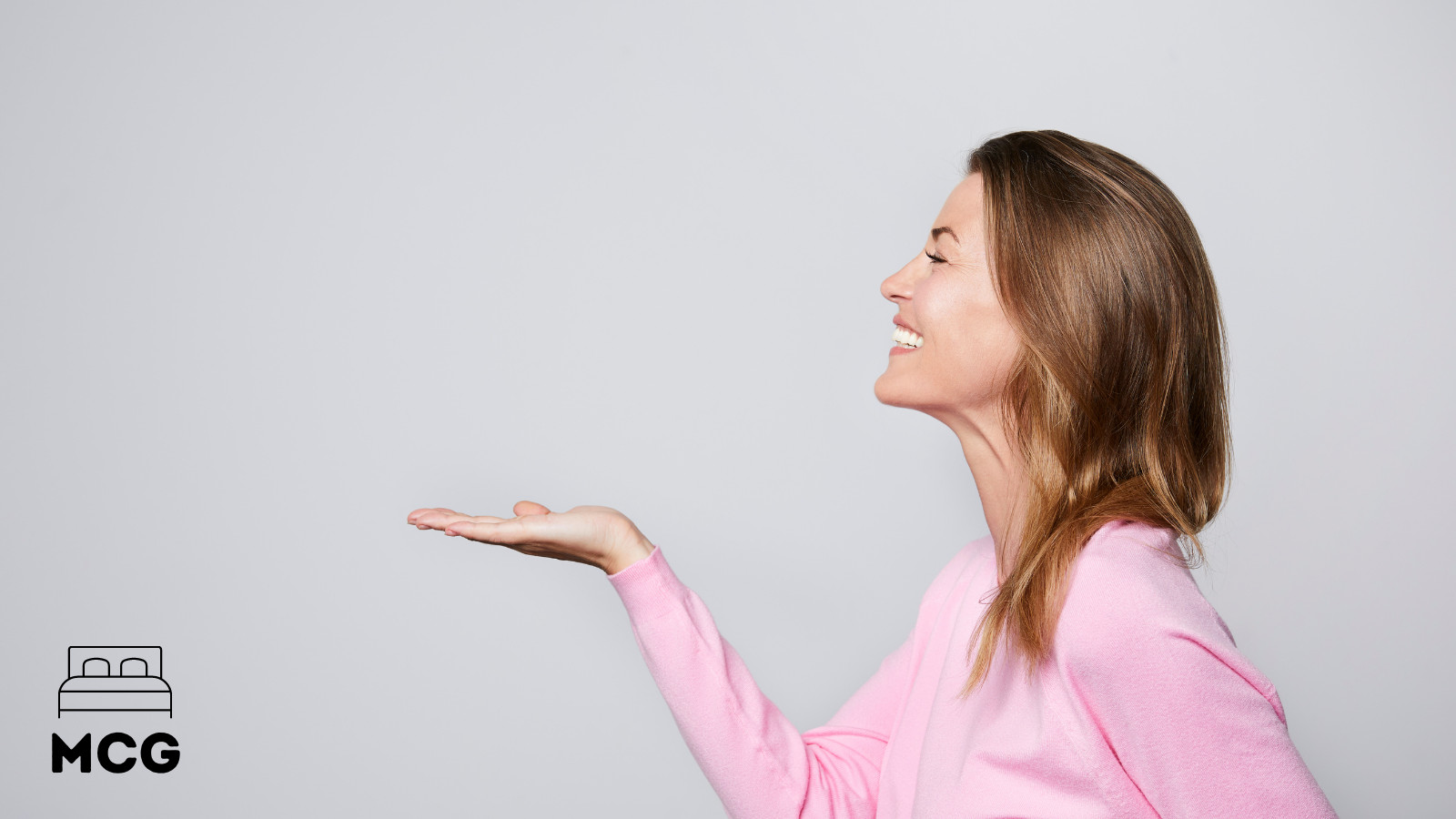 Bridge Can Shift
Sometimes a bed bridge can move. If a bridge has been fitted incorrectly or comes without fastening straps there is a tendency for the bridge to shift during the night as the individual changes sleeping position. This can be a frustrating experience. Our advice is to ensure the bridge is securely fitted before dressing the bed.
Ridge Can Cause Discomfort
Bed bridges can be felt beneath the bed sheets. Especially cheap bed bridges that have been poorly designed. You may feel a small ridge where the bed bridge ends and the surface of the mattress starts. If you want to eliminate this ridge and add some extra comfort – add a mattress pad.
Sagging
Bed bridges can begin to sag over time. This happens when the bridge begins to lose structural integrity and compresses under body weight. A sagging bed bridge can be identified as a depression in the center of the bed between the two adjoined mattresses.
---
Twin Bed Bridge to King
What about a twin bed bridge to king? Can you use a bed bridge to join two twins to make a king bed bridge? Yes, you can. The most popular use of a bed bridge is to convert to twin mattresses to make a king. A bed bridge allows the option for a pair of twin beds to be used as two separate singles or as one king-sized bed.
Turning two twins into a king is easy. Just slide the two beds together, add the bed bridge, and fasten into place using the straps provided. Once in place, just add your bed sheet and bedclothes. It's that easy! A bed bridge twin to king offers the flexibility of choosing between the two mattress sizes.
Are Two Twins the Same Size as a King?
What about size? Are two twin mattresses the same as a king? Not quite, there is a small difference in size between two twins and a king sized mattress. Two adjoined twin beds will measure slightly less than a full-size king. While the width of the adjoined beds will equal that of a king, the length will be a little shorter.
Twin beds measure 75" inches long. While a true king measures 80" inches in length. However, the width of the bed will be right on the money! A twin measures 38" inches wide. Joining two together will give you a new mattress width of 76" inches. This is equal to a king. For more on bed sizes, check out our full guide on Bed Size Comparison – All You Need to Know.
---
What Are Bed Bridges Made From?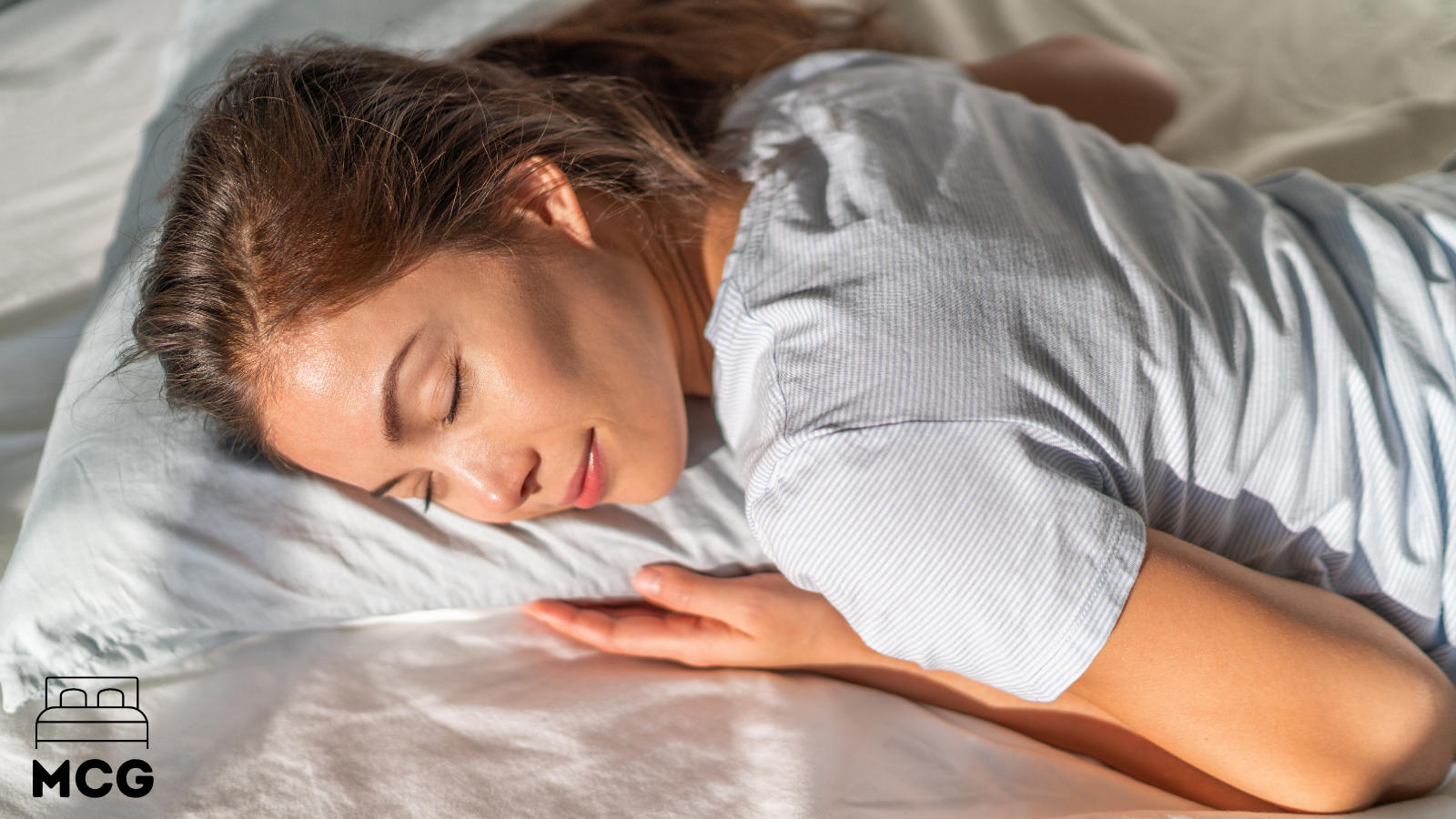 Bed bridges are made from soft cushioning foam. Most bed bridges use memory foam – a special type of foam that slowly changes shape in response to pressure. This material ensures the bridge melds to the shape of your existing beds and seamlessly closes the gap between the two. For more on memory foam, check out the Pros and Cons of Memory Foam.
---
Frequently Asked Questions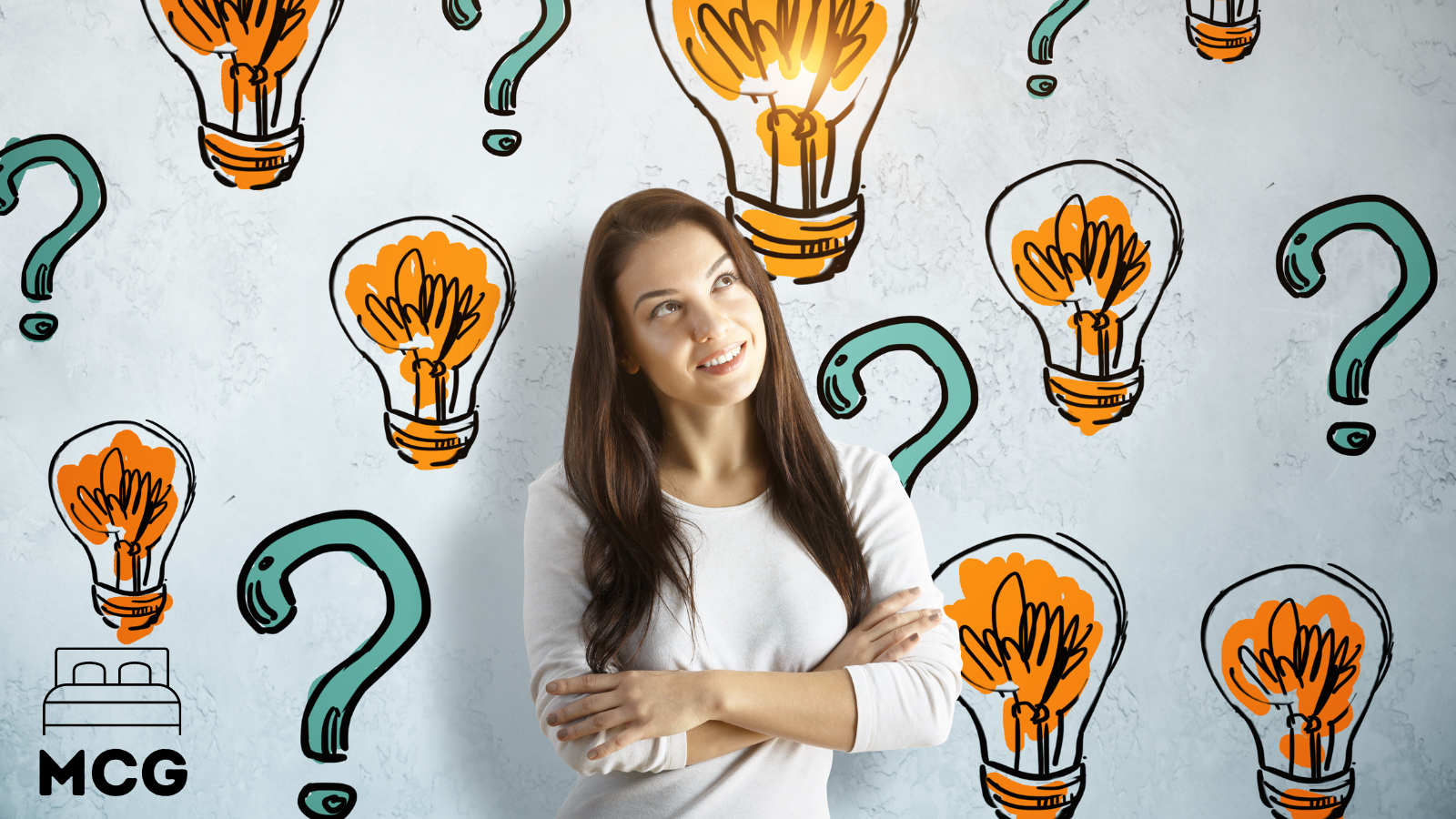 How Much Does a Bed Bridge Cost?
Bed bridges are inexpensive and cost $30-$50. Investing in a mattress bridge is a cheap and effective way of repurposing two old twin mattresses. And, when it's not in use you can take it out and pack it away.
How do you fill a gap between two mattresses?
You fill a gap between two mattresses by using a bed bridge. A bed bridge is a mattress accessory designed to fill the gap between two mattresses and create one larger mattress.
Can you make 2 twins into a king?
Yes, you can make 2 twins into a king using a bed bridge. All you have to do is slide the two twins together and place a mattress bridge in the gap between the two. Hey presto, you have turned two twins into a king size mattress.
How do you wash a bed bridge?
To wash a bed bridge you should refer to the manufacturer's instructions. Bed bridges are made using a variety of materials and the cleaning procedure varies from one product to the next. To avoid damaging your mattress bridge in the wash you should follow the cleaning instructions for that specific product.
Can you position a bed bridge on your own?
Yes, you can position a bed bridge on your own. However, you may need some help sliding the two twin beds side by side. Once the beds are in position one person will have no difficulty wedging the mattress bridge between the two mattresses. Then, when the bridge is in place you should fasten the holding straps around the mattress.
---
ABOUT THE AUTHOR
SARAH FOY – Mattress Expert
Sarah joined the MCG team in the summer of 2021. She is our in-house foam mattress expert. Whether it's memory foam, latex foam, or straightforward polyfoam – she has you covered. Sarah has a particular passion for the unique body contouring effects and soft cradling support of latex and memory foam mattresses.
She has over 15 years of experience in the bedding, furniture, and textile industries. Sarah is a native of Arizona where she graduated from Northern Arizona University in the mid-noughties. When she's not in the office she likes to tend to her apple tree orchard in Flagstaff where she lives with her husband and two daughters.
---